Protect your commercial credit card. Protect your hard-earned money. | Article – HSBC VisionGo
Keep your credit cards safe to prevent bringing unnecessary loss to your business. Follow these practical tips to use your credit cards safely.
Finance · · 2 mins read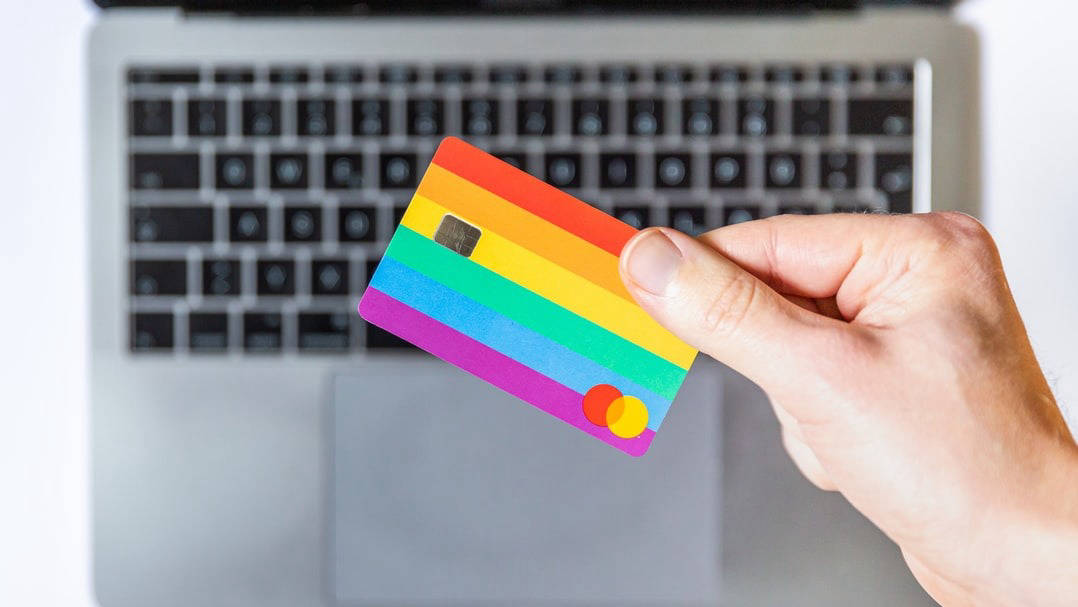 As a business owner, you put in a lot of efforts maximising your profit. But have you spent the same effort protecting your hard-earned money? Keep your credit cards safe to prevent bringing unnecessary loss to your business. Follow these practical tips to use your credit cards safely.
Keep your card at a safe place
It may sound cliché, but that is simply because this advice is so true.
Keeping a credit card in a safe place all the time is the easiest way for the card owner to protect the card from theft and unauthorised use. It is certainly easier said than done. When we are busily multitasking – as business owners always do – it is all too easy to forget where we keep things. Leaving your bag or wallet unattended, alongside valuable contents such as your credit cards, creates an excellent opportunity for thieves to swipe them from you.
After making a payment at a restaurant or a shop, remember to ensure it is indeed your card that is returned to you – the staff might just be multitasking as you do! And of course, put your card away securely as soon as the transaction is completed.
In fact, it is not only the physical card that matters – the data of your credit card are even more important. To prevent any unauthorised use of your card, never disclose your credit card number, expiry date, security code on the back of the card and any one-time password (OTP) to a third party.
Always log off after online payment
E-commerce has become an inseparable part of our society. An online transaction process can be so efficient that it is very tempting for a credit card user to jump to another website as soon as a transaction is completed.
However, not logging out of your account on a vendor's website leaves the door open for anyone who picks up your device to easily access your information. So while the "keep me logged in" function is very handy, always log off after a transaction to protect your account from intruders.
To shop online safely, use only trustworthy and recognisable websites, especially those with web address that starts with "https" (rather than "http"), which indicates that the website is encrypted. You can also consider using virtual cards, which generate a unique card number for each payment, so your underlying card account information is not disclosed in the transaction.
Find out more about HSBC virtual cards for Business Banking customers: https://www.business.hsbc.com.hk/en-gb/financing-and-credit-cards/commercial-cards/virtual-card
When you hear about the sorry tales of people falling prey to phishing scams, you probably think you would be smart enough not to be fooled if you were in that situation. But phishing emails can look more legitimate than you think. These emails typically trick people to click on a link to a bogus website to share their personal and credit card information, which will then be used to defraud the cardholder.
As a rule of thumb, when you get an email asking for your personal information, never open the hyperlink embedded in the email. Instead, open your browser and type the correct URL directly to verify the request.
Contact the card issuer if you see any suspicious transactions
If your credit card is unfortunately lost or stolen, contact the card issuer as soon as you find out. Store the report lost card hotline number in your phone so that you know how to contact the card issuer right away.
24-hour lost card hotline for HSBC Business Banking customers: +852 2748 8288 and press #9, Or report through online banking
As a habit, check your statements regularly, so that you can spot any suspicious transactions more easily and report them to the card issuer immediately. Fraudsters might be testing your alertness by making minor purchases first.
You can also instruct the bank to notify you by SMS or email for any transactions over a certain amount. These notifications do not ask for your approval for the transaction to go through, and therefore will not interrupt your transaction. You can customise these notifications on internet banking.
At HSBC, we are committed to fighting fraudulent activities. We hope these tips would help you use your credit card safely, and therefore protect your wealth.