Are you an eligible applicant for SFGS 100? Quick checklist for every SME | Article – HSBC VisionGo
Are you eligible to apply for SFGS 100? Go to the below checklist and you will know!
Finance · · 2 mins read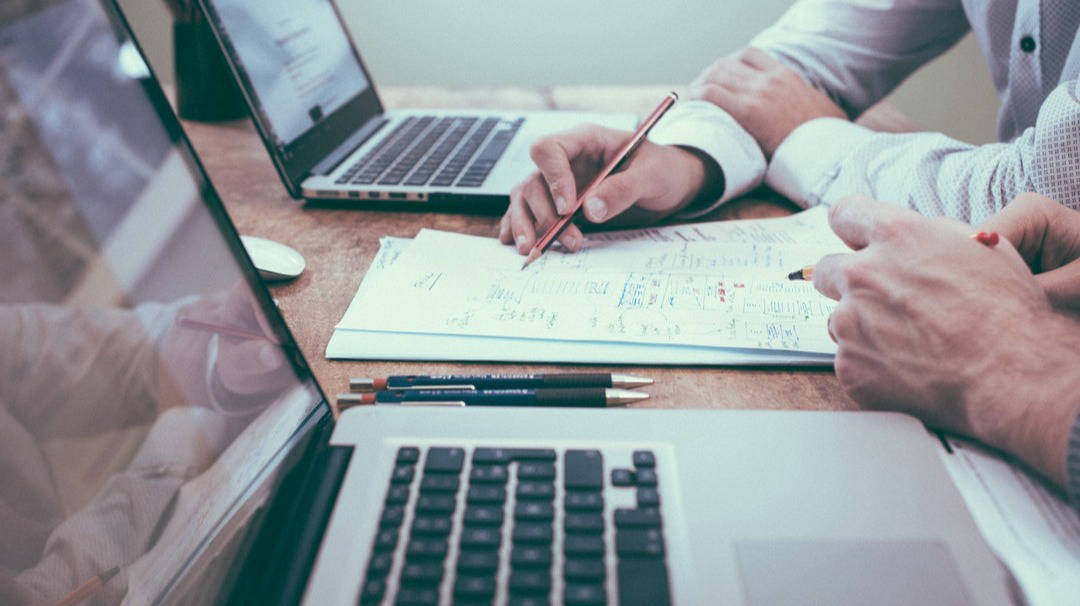 The SME Financing Guarantee Scheme (SFGS) is a financing scheme in which the Government guarantees loans to help small and medium-sized enterprises (SMEs) in Hong Kong secure financing with lower interest rates. The Government updates the Scheme from time to time on account of the business environment and has recently announced a Special 100% Loan Guarantee (SFGS 100) in view of the current economic downturn.
Many SMEs are planning to apply for SFGS 100, but not every single company is eligible for the Scheme. In this article, we will quickly go through important criteria for the SFGS 100 application, so you can quickly determine whether your business is eligible.
1. Is your business operating in Hong Kong?
To apply for SFGS 100, the first question you should be asking yourself is: is my business operating in Hong Kong? SFGS 100 is available only for companies who have business operations in Hong Kong and remain registered under Business Registration Ordinance (Chapter 310 of the Laws of Hong Kong). 【Need a bank account? From now to 31 January 2021, enjoy 15% off the account application fee if you successfully submit an account opening request online. Click here.】
2. Have you been operating since 30 September 2019?
To be an eligible applicant, your business has to have been operating for at least three months as at the end of December 2019 (i.e. Certificate of Incorporation dated before 1 Oct 2019) in Hong Kong.
3. Have you suffered from at least a 30% decline in sales turnover?
As SFGS 100 aims to support SMEs suffering from the economic downturn in the past months, you have to have proof of a drop in sales turnover of at least 30% in any month since February 2020 compared with the monthly average of any quarter in 2019. Please note that profit is not counted as a factor, so even if your profits have dropped by more than 30%, you will not be eligible unless the actual sales turnover has dropped by at least 30%.
4. Are you a listed company?
The target applicants of SFGS 100 are mainly SMEs. Although there is no definition on sales turnover in determining what counts as an SME, companies with shares listed on the Hong Kong Stock Exchange (whether on its Main Board or the Growth Enterprise Market) are not eligible to apply for SFGS 100.
5. Does your company have branches?
If your company has more than one branch in Hong Kong, you will only be able to apply once as the branches hold the same Business Registration Number. The maximum facility amount of HK$5 million applies to all of your company's branches. On the other hand, if you are the owner of more than one company, you may be able to apply for a separate SFGS for each of your companies.
6. Do you own a multinational company?
Even if you have operations outside Hong Kong, as long as your company is registered under the Business Registration Ordinance and has a business address in Hong Kong, you are still eligible to apply.
7. Do you have an employee? Do you have rental expenses?
The maximum facility limit of SFGS 100 is the total amount of employee wages and rent for twelve months, or HK$5 million, whichever is lower. However, what if you do not have any employees or do not have rental expenses? You may still apply for SFGS, and proxy approach will be adopted. The calculation can be replaced by half of the maximum monthly net income in 2019 multiplied by 12 (twelve months). For more details, contact HSBC service hotline at (852) 2748 8238.
Please note that the above only provides a high level checklist to help you determine whether your company is eligible to apply for SFGS 100. You will also be required to submit other documents and proof during the application process. For a step by step application guideline, read A Step by Step Guide to Apply for The Special 100% loan Guarantee (SFGS 100)
Reminder: "To borrow or not to borrow? Borrow only if you can repay!"
HSBC reserves the final decision on application approval. Please refer the terms and conditions of the application form.