Is Your Shipping Strategy Ready for the Holiday Season? | Article – HSBC VisionGo
The holidays are around the corner, prepare your shipping strategy with 3 key steps to exceed holiday delivery expectations in 2020
Marketing · · 4 mins read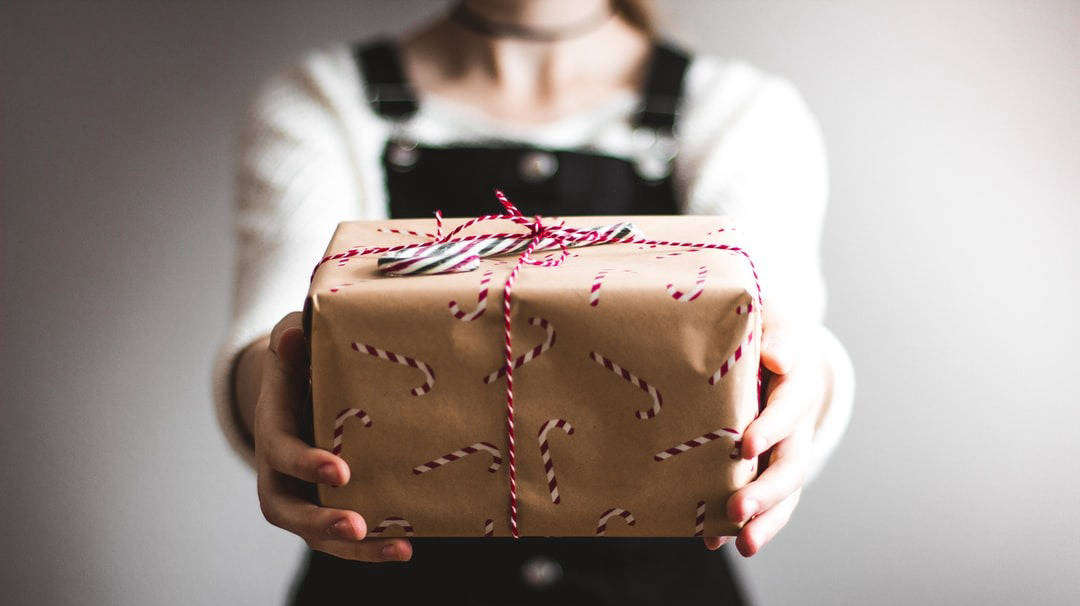 Peak season has arrived for the eCommerce industry with many merchants eagerly anticipating customers racing to the checkout to purchase their holiday gifts in time for the big day. Experts expect to see online shopping numbers like never before, with the COVID-19 pandemic keeping shoppers at home. These expectations are coupled with pandemic-related disruptions in the supply chain.
An expected influx of eCommerce could cause potential problems, overwhelming couriers. For all these reasons, it's important that merchants make sure their holiday shipping strategy is in place. It's never too late to plan ahead. So, if you've been procrastinating, we've got you covered. Here are some steps you can take to make sure your shipping strategy is ready. In the following guide, we'll take you through three key steps to prepare your shipping strategy. And, after all, there's no time like now to prepare!
Shipping Policy Transparency
No one likes to be surprised. Especially not with high-value holiday gifts. That's why transparency is key and the default in shipping. Merchants need to communicate clearly and often with customers, whether through tracking pages or email updates. Being left in the dark about the status of a package containing an air fryer as late December approaches is a modern-day version of "The Nightmare Before Christmas," as far as consumer goods are concerned.
Not sure where to start? Well, the best place to lay groundwork for transparency is at the foundation — with a shipping policy. A comprehensive shipping policy should include the following points:
Courier options: Share which shipping courier your business uses.

Service types: Same day, overnight, international, or standard, for example

Cost: How much does shipping cost or do you offer free shipping? It's best to mention it upfront to manage expectations

Handling times: Transparency is key. Let your customers know from the get-go approximately how many days it will take to pick, pack, and ship an item.

Delivery timeframes: Let customers know approximately when they can expect a package to arrive.

Restrictions: List places that you can't deliver to and be clear about extended international timeframes and additional costs for dangerous goods, such as batteries or liquids.

Returns: In the world of eCommerce, returns are part of shipping. Think about it: Consumers have to mail unwanted items back.
It may sound like a lot to balance, but if you break each aspect down it's manageable. And, more importantly, no one's asking you to reinvent the wheel! By taking advantage of a shipping policy generator that will help you generate a straight forward policy for your eCommerce store in just a matter of minutes.
Know the shipping deadlines
Deadlines are all-important — especially with the holiday season. Factoring in courier delays, possible inclement weather, and the many, many people who are turning to eCommerce over in-person shopping this year, it's best to pay extra attention to cut-off dates.
As experienced merchants know, must couriers institute cut-off dates — AKA the last day to ship. They're typically situated in late December to make sure that precious items can make it to their destination on time. While setting the dates is up to the courier, merchants have the responsibility of sharing them back to their customers and setting their own cutoff dates to ensure orders are picked, packed and shipped in order to arrive in time for key dates, like Christmas. For merchants, it's not enough to just know the shipping deadlines, but they must be widely broadcast to the customer base to ensure total transparency.
Every year, couriers share their "last days to ship" well ahead of the holidays. By following mailing and shipping deadlines, consumers can breathe a sigh of relief - expecting delivery by December 25th:
| | |
| --- | --- |
| USPS Holiday Service | 2020 Shipping Cutoff Date |
| Retail Ground | Tuesday, December 15, 2020 |
| First Class Mail | Friday, December 18, 2020 |
| Priority Mail | Saturday, December 19, 2020 |
| Priority Mail Express | Wednesday, December 23, 2020 |
| | |
| --- | --- |
| FedEx Holiday Service | 2020 Shipping Cutoff Date |
| SmartPost Services | Wednesday, December 9, 2020 |
| Ground | Tuesday, December 15, 2020 |
| Home Delivery | Tuesday, December 15, 2020 |
| Express Saver | Monday, December 21, 2020 |
| 2Day Services | Tuesday, December 22, 2020 |
| Overnight Services | Wednesday, December 23, 2020 |
| | |
| --- | --- |
| UPS Holiday Service | 2020 Shipping Cutoff Date |
| Ground | Friday, December 11, 2020* |
| 3 Day Select | Monday, December 21, 2020* |
| 2nd Day Air Services | Tuesday, December 22, 2020* |
| Next Day Air Services | Wednesday, December 23, 2020* |
| | |
| --- | --- |
| DHL eCommerce Shipping | 2020 Shipping Cutoff Date |
| SmartMail Expedited Max | Thursday, December 17, 2020 |
| SmartMail Expedited | Tuesday, December 15, 2020 |
| SmartMail Ground | Friday, December 11, 2020 |
*Predicted cutoff dates based on 2019 UPS Holiday Schedule. Dates will be updated upon 2020 courier shipping deadline publications.
For more information on international shipping deadlines and couriers, please visit our full holiday shipping guide.
These dates are important, as eCommerce remains dominant — and so, too, does procrastination. While peak season started with Prime Day in mid-October this year, the peak actually has its own peak after Black Friday and Cyber Monday.
A little known industry fact is that the Postal Service's busiest time is just about two weeks before Christmas — typically beginning around December 9. Part of this is because of last-minute gift buying, enabled by the 24/7 shopping window. After all, eCommerce websites, unlike their brick and mortar counterparts, never close.
Provide customers with shipping options
The spirit of the holiday season shows up in shipping, too. In this case, it's all about being all-inclusive. Plan your shipping strategy to include a number of affordable options. As we know, shipping is pay-to-play, so relying on cost-effective but slow shipping options early in the season can help drive revenue and attract more customers.
Typically, customers consider three factors when looking at couriers.
Cost: Postal couriers are cheaper, while express couriers are pricier — but it's all pay to play, so to speak.

Time: Some customers are willing to pay any cost for fast shipping, others are willing to wait to save money. In the case of the holidays, there will always be procrastinators who need rush shipping — whatever the cost. That's why choices matter!

Tracking: Tracking can make or break the customer experience. But good tracking will cut down on customer service requests and lost packages, intuitively.
Not only is this savvy customer service, but it's also smart business-wise. Working with multiple couriers can save your enterprise money. Keep in mind that some shipping solutions are better for certain countries, while others are more suites toward domestic shipping. To find the best couriers for your business, it's important to compare prices, delivery times, and tracking quality. Want to start getting flexible? Install Easyship's Rates at Checkout plugin to show the fastest, cheapest and best-value shipping solutions based on the recipient's location.