Six free apps to help you untangle where you are stuck in your operations | Article – HSBC VisionGo
A smarter way of working that costs nothing extra
Technology · · 8 mins read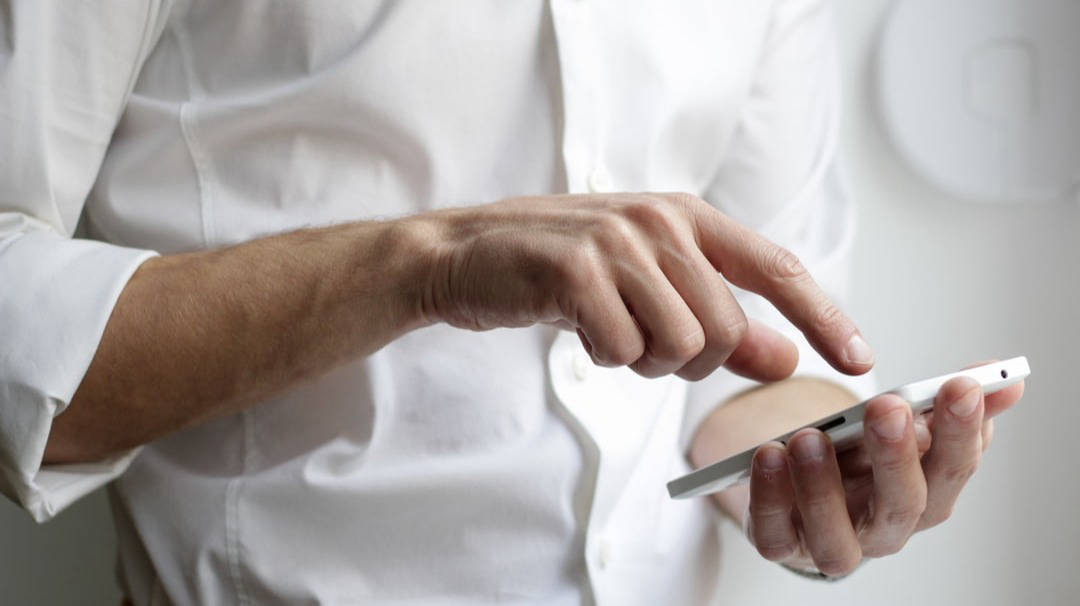 SMEs don't usually have the luxury of a huge manpower, so each employee would most likely be wearing many different hats. But not every company has the luck to hire a polymath. What's more, while time is finite, work load is always infinite. It doesn't make sense in the long run spending too much time on daily chores, at the expense of business development.
In this article, we look at some apps that can help SMEs with different aspects of their day-to-day operations. We hope these free apps would help relieve your pain points, boost your efficiency in a smart way and at zero cost, and release your time and your staff's so that you can all focus on your business.
Please bear in mind that although there are lots of advantages using these apps, you should consider your own specific circumstances, assess the associated risks, and decide whether these apps are suitable for your business.
Pain point 1: "Didn't know you would be on leave tomorrow …"
Solution: Use TimeTree as a shared calendar
What's it for?
Even in smaller companies, there's got to be some form of collaboration among colleagues. "TimeTree" allows you to set up a calendar for use as your team calendar, for sharing important dates and meeting times that everyone should pay attention to, and even days when colleagues go on holiday. It's a handy tool to help you coordinate your team's schedules.
How does it work?
First, set up a calendar in the TimeTree app for sharing with colleagues. You can name it, for example, "Team calendar". Connect the calendar on your phone to this "Team calendar". Select individual items that you want to share from your phone and copy them to the "Team calendar", or enter new items into the "Team calendar" directly. After you've invited your colleagues to join the "Team calendar", they will then be able to view, add or edit "Team calendar" items from their phone.
What's so good about it?
In a company, there's always someone who is a fan of the iPhone, and someone else a fan of Samsung. If you use iCloud calendar or Google calendar as the team calendar, there's always someone who isn't entirely happy about it. TimeTree works on both iOS and Android, so the incompatibility issue is solved.
Within the TimeTree app, you can duplicate individual items from the "Team calendar" to your phone's calendar. You can then see the "Team calendar" as well as your existing calendar on your phone, all on the same page.
This app from Japan comes in a minimalist design, and is available in a number of languages, including Chinese and English.
Find out more
Please refer to TimeTree's website.
Pain point 2: "Twenty emails later, the meeting time is still 'TBC' …"
Solution: Use Doodle to find the time that works for everyone
What's it for?
From working out a meeting time with colleagues or business partners, to setting up a team lunch or time slots for customers to book your time – Doodle can help.
How does it work?
Set up a poll on Doodle app, decide the title of the meeting, fill in some options for date and time that you would like participants to choose from, you can then share the link to the poll through email, WhatsApp, etc. to invite participants to make their choice by ticking the checkboxes. When someone has responded, you will receive a push notification on your phone.
If you are in an industry where you very often have customers booking your time – for example, if you are a personal trainer with students who need to make appointment frequently – you can set up a "Bookable Calendar" with time slots for students to register by themselves.
What's so good about it?
Using Doodle saves you time from sending emails back and forth. Although Doodle does not have a Chinese version, you can fill in items in a poll in Chinese. Even if your recipients haven't started using the Doodle app, they can simply click on the link you send to them in order to vote on the Doodle website.
Find out more
Please refer to Doodle's website.
Pain point 3: "What did he just say? And I'm supposed to take notes …"
Solution: Use Otter voice recognition app to turn voice into text
What's it for?
Now that you've sorted out the meeting time, you start to worry about not being able to write down every single detail while meeting the client for the first time. Otter is an Artifical Intelligence-powered transcription tool that transcribes English voice into text, so that you can refer to the notes as much as you need.
How does it work?
Open the Otter app, record conversations with your phone as the meeting takes place. As conversations go on, Otter will generate the transcribed text immediately and save the transcript automatically. You can then refer to the transcript after the meeting.
What's so good about it?
With a transcript, you can then run key word searches on a particular topic discussed in a meeting. If you need to listen again to what has been said on that topic, you can look up the relevant sections in the audio recording according to where the key word appears in the transcript.
If you are already using Zoom's "Pro" plan or above, you can even connect your Otter and Zoom accounts, and sync your Zoom cloud recordings into Otter to generate live transcriptions during your Zoom meeting. Although Otter can only handle English voices for now, it is capable of understanding various accents, tackling yet another challenge for users.
Otter's free version includes 600 minutes of transcription every month, and you can import up to three audio or video files for transcription. Of course, out of courtesy, it's best to let the meeting participants know that you will be recording the meeting.
Find out more
Please refer to Otter's website, and a coverage on the app's latest developments.
Pain point 4: "The client has been working from home so the contract can't get signed …"
Solution: Use DottedSign to send and receive e-signatures
What's it for?
So you've got the business and need to get the contract signed to close the deal. Your service provider may need you to sign a service agreement too. DottedSign enables you to send e-signature requests or sign documents online. Even if you can't meet face-to-face right away or if you have no access to a scanner, this mode of paperless signing can still seal the deal.
How does it work?
Import a PDF file that needs to be signed, then add the image of your signature that has been saved in your DottedSign account or draw a new signature on the PDF file using your phone or tablet. You can also request signatures from others, without requiring the other signing parties to instal the DottedSign app.
What's so good about it?
Signers will receive a signing request by email, and they will only have to open the email to sign on the document. There can be multiple signers on each document, and after each signature, DottedSign can notify the next signer according to your settings. When everyone has signed, the completed document and audit trail for the signing will be sent to all the signing parties for record.
Having registered for a free DottedSign account, you will be able to send three e-signature requests each month for free. Signing on DottedSign documents is free. If your business requires signatures frequently, you may want to consider its monthly plans, which include unlimited e-signature requests from HKD39/ month.
Find out more
Please refer to DottedSign's website.
Pain point 5: "Boss, remember to authorise the payment request please – the invoice is due!"
Solution: Use the HSBC HK Business Express mobile app to stay on top of your business finances
What's it for?
While you have customer demands to satisfy, you may also have to pay your suppliers every month, or keep track of the payment status of your customers. The HSBC HK Business Express mobile app enables someone as busy as you to log into your HSBC business banking account anytime, anywhere, using your mobile phone, so that you can handle your company's various banking needs and stay on top of its finances.
How does it work?
In addition to accessing various banking services on your phone, such as checking real-time account balances, making local or cross-border payment and foreign exchange, you can also authorise transactions through the Business Express app. If your company's payments are handled by your designated staff but require your approval for transactions over a certain amount, then after your staff has set up a payment request, you will be able to review and approve it on the app right away using facial or fingerprint recognition. Even if you don't sit in the office all day, the transaction will not be delayed.
What's more, the FPS function on the Business Express app allows you to scan QR codes provided by your business partners to make instant local payments to accounts with other banks. You can also easily save and share the payment confirmation. If you have any questions, you can even contact a customer service agent anytime through the chat function.
What's so good about it?
Using the Business Express app as a Mobile Security Key, its high-end encryption technologies allow you to securely log into mobile banking, authorise transactions, or verify a desktop internet banking log-in request using fingerprint or facial recognition on your mobile device. There is no need for any one-time code to be generated by a traditional hard token, saving you the trouble carrying one around.
The HSBC HK Business Express app is completely free to use. There are even bank charge discounts for designated transactions conducted on the app, such as cross-border payment.
Find out more
Please refer to HSBC's website.
Pain point 6: "I want to create a pretty IG post about our product, but I don't want to hire a designer …"
Solution: Use Canva to design and share anytime anywhere
What's it for? Promoting a new product? If you have the budget for a big project, you can of course hire a designer. But if you are only looking at creating a simple and decent social media post, you probably won't spend on hiring a designer. With Canva, you can easily design Instagram or Facebook posts, eDM, and even video clips, etc.
How does it work?
Select the design type, such as Instagram post, wallpaper for phone, etc. Then select your favourite design template, and you can then edit the content of the template, such as adding your own text, replacing the template photo with that of your new product, adding filter, etc. When you're done, simply share the finished product on social media, or drop it into your promotion tools to send it to your clients.
What's so good about it?
Canva has a collection of over 250,000 free templates for over 100 design types. It's easy to use; and within a team you can easily collaborate on revising a design.
If you have to work on a design with a larger size, or something with a more detailed design, for example campaign logo, poster or PowerPoint background, you can consider using the Canva Mac app on the Mac, or do it on Canva's website on a desktop computer so that you can see the design more clearly. Since all the projects are saved in your Canva account, you can also make changes on your phone through the Canva mobile app anytime, anywhere.
Find out more
Please refer to Canva's website.
We hope these recommendations would help you discover more smarter ways of working, so that you can boost efficiency and focus on your core business. Finally, we'd like to remind you once again that as you consider whether these apps are good for you, you must assess the associated risks (including information security, privacy and stability, etc.) taking into consideration the specific circumstances of your business. None of the risks involved is associated with the writer and HSBC VisionGo.