SPRINTER 2 - Story of Master Hero Manufacturing | Article – HSBC VisionGo
Let's listen to Michael Yeung, VP of Master Hero Manufacturing Company to share the story of how the company undergoes innovative transformation.
Technology · · 3 mins read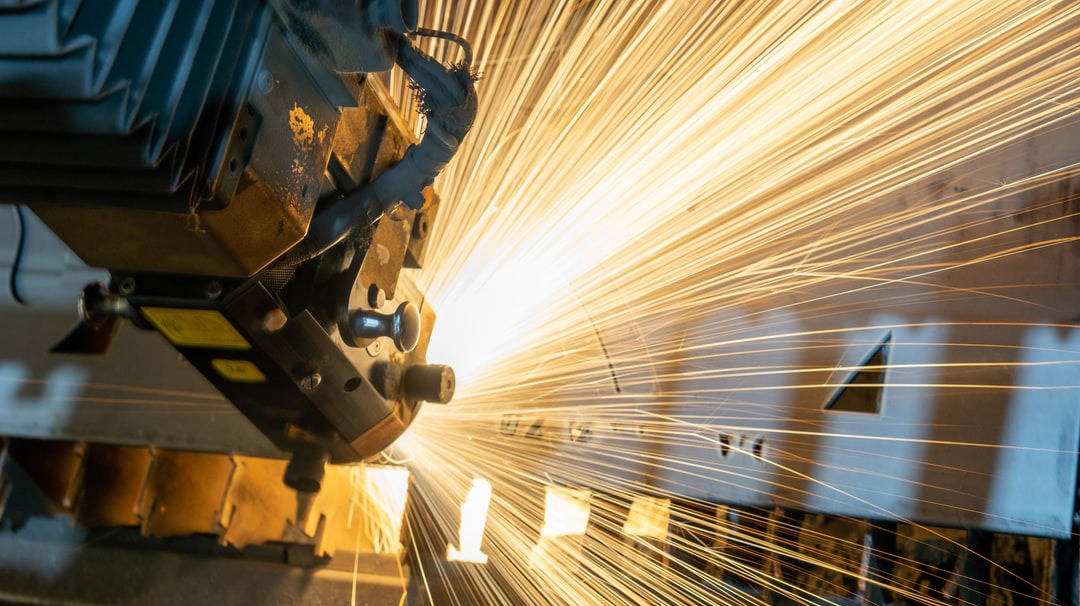 Business transformation supported by innovative technology has always been the key to boost competitiveness. Against the economic headwinds of 2020, more businesses are moving full gear ahead with transformation in the hope of containing costs and improving efficiency. Yet the road to transformation can be bumpy and for some traditional businesses, the real question is knowing where the journey should begin.
Let's listen to Michael Yeung, Vice President of Master Hero Manufacturing Company, about his experience in business transformation using innovative technology. Michael is interested in the use of innovative technologies to bring forth change in his manufacturing operations. Here he spells out his needs and expectations for the solutions to be offered.
Master Hero Manufacturing is a participant of SPRINTER 2, a programme offered jointly by Hong Kong Science and Technology Parks Corporation ("HKSTP") and HSBC for local SMEs engaging in manufacturing, infrastructure and logistics. The programme aims at promoting innovation and transformation among SMEs, thereby cultivating greater resilience against future challenges. Over a period of 10 months, participants will receive training from experts, and be able to match up with suppliers with best-fit innovative solutions for the company.
Pivot to transformation goal with need-based, best-fit solution
HSBC: Hi Michael, could you briefly tell us about your business and what kind of innovative transformation you wish to achieve?
Michael: We are an SME based in Hong Kong and we make various kinds of toys. Our customers come from all parts of the world, including North America, Australia, Asia, etc. Actually, we've been studying the idea of "Industrie 4.0 - Smart Enterprise" for some time to see if it's feasible for use in our company. We hope to automate our production processes with machines which can perform tasks that are usually done manually in traditional toy makers like us.
HSBC: How did you determine that process automation is your goal for innovation?
Michael: Automation can help our production process in many ways. First of all, labour costs are pretty high with manual production. We'd like to make our workflows more cost-effective with automation. At the same time, items made manually may come out with inconsistent quality, requiring much efforts in QC inspection. But automation can help solve the problem. A more important issue is industrial safety – some manual processes may involve safety hazards and if we let the machines do these tasks, we could remove the risks. When a production process is fully machine-operated, management is also made easier. We can monitor multiple production lines from the computer, and access real-time data about the operation status of each machine. We'll know at a glance where ageing has occurred in certain parts or replacements are needed. I think this would really reform our production processes.
HSBC: When did you start planning for your innovative transformation?
Michael: We didn't start out with a thorough and clear idea of how we should transform our company with innovations. But then our HSBC relationship manager introduced the SPRINTER 2 programme to us in March this year, and we'd love to thank the bank for connecting us with this opportunity. I wouldn't say we know exactly where transformation is needed before joining SPRINTER 2 – not to mention how we should do it or which entities could help. After several rounds of discussions and brainstorming, we began to see we have the biggest room for improvement in automating our production lines. We think this will work best for us and bring the biggest benefit to the company.
Follow through delivery - key to success with innovations
HSBC: What's the most important criteria in your choice of a work partner or supplier in the innovative transformation journey?
Michael: We'd like to have suppliers who can really follow through and deliver the project. Before joining SPRINTER 2, we had worked with several innovative ventures. But some of them simply stopped service half way in the project, leaving us absolutely frustrated with unfinished "innovations" that drained money for no benefit. Now since the programme is offered through HSBC and HKSTP, we're more confident working with innovation solution suppliers that we get to know under SPRINTER 2.
Get the right innovation solutions, stay update with market information
HSBC: Apart from successfully matching with the right innovation solution supplier, how else did you benefit from the SPRINTER 2 programme?
Michael: Like many traditional businesses, we spend most of our time improving our work process and product quality, but we're not very much in touch with market information and innovation trends. SPRINTER 2 gives us a lot of opportunities to access market updates, enabling us to know what our peers are doing. This will be a great help when we try to improve our production processes in future.
HSBC: What's your plan for the future?
Michael: Because we work for brands from all over the world, we're starting to develop our production lines in different parts of Asia. If we achieve positive results from this innovative transformation plan, we'll try to bring the solution to our manufacturing operations in other parts of the world. We hope a fully-automated production process would help us move on to higher levels.
Using innovative solutions to enhance a traditional business operation may not be new to many of us. But Michael's story highlights the fact that the success of an innovation plan is not just about having a supplier to work with. Rather, it is about how much the business could appreciate innovations and dare to venture out. At the same time, it's necessary to have guidance and assistance from experienced and professional partners all through the process. If you would like to know more about SPRINTER 2, please visit the following website: http://www.sprinter.hk/
Our best wishes to Michael for a smooth transformation of his business through innovations, and to the success of SPRINTER 2 programme!