Step by Step Guide on How to Launch Your E-commerce Business | Article – HSBC VisionGo
we look to provide guidance on how to properly launch an e-commerce business in Hong Kong.
Startups · · 6 mins read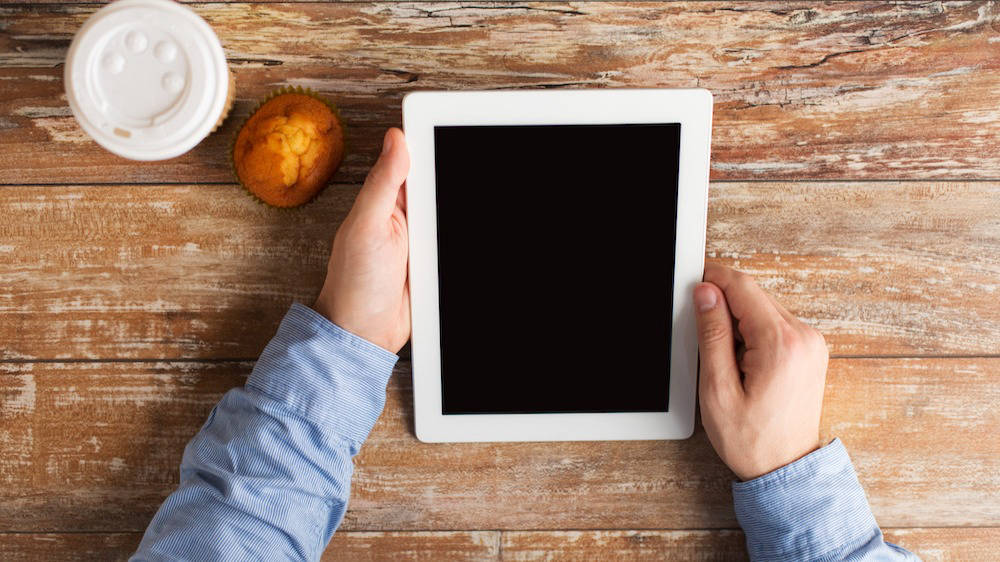 E-commerce has become a core component of our daily lives in Hong Kong - we order food, daily necessities and even services online. E-commerce has revolutionised the way businesses and consumers interact with each other. In 2019, e-commerce sales accounted for approximately 14% of global retail sales and is expected to grow in the coming years. As company formation in Hong Kong is a popular means to do business in Asia, we look to provide guidance on how to properly launch an e-commerce business in Hong Kong.


Identify Your E-commerce Product
When starting an e-commerce business, it's important to research what goods / services your business will sell. e-commerce businesses typically focus on the following:
Shippable, physical goods

Digital goods

Services

Subscriptions, and other memberships
Identifying the products / services to be sold is often the most challenging aspect of starting an online business. Careful consideration should be made to ensure your products are attractive among other highly competitive and established players. Choosing your niche is an important step in opening your online business.
Identify Your Business Model
Before an E-commerce business can begin operations, there must be an understanding of what is required to make the company's business model work. For example, what are my businesses target customers and how can I reach them? What kind of business partnerships do I need to run and grow my business? How can I distribute my goods / services to willing clients online? What is my profit margin?
Your business model should cover the following aspects:
Target Customers
Who will your e-commerce business sell to? Through understanding your product and value proposition, you should be able to determine what markets and which individuals would be most receptive to your goods / services.
Pricing / Margins
At what price will you sell your goods / services? Understanding the potential sale price of your goods / services and their associated expenses you can calculate the profit margins and what level of sales is necessary for your e-commerce company to be profitable.
Branding
What is my brand identity? E-commerce companies are no different from traditional companies in that they all must consider how they will present themselves to the world. Branding will help differentiate your business from your competitors. Take time to develop a story that will explain what your business wishes to accomplish and how it will do so.
Partnerships
No business can function properly (let alone reach established goals) without key partners that contribute to the business's ability to serve customers. When creating a business model, select key partners, like suppliers, strategic alliances or advertising partners that will support your business growth.
Distribution
Upon deciding what your goods / services will be, you must decide how to distribute them. Physical goods will require an inventory management system and a distribution network to help complete order fulfillment. On the other hand, digital goods may require greater investment into online infrastructure. Subscriptions and services may utilize a mixture of physical and electronic distribution channels. Understanding the needs of your e-commerce business will allow you to identify what investments must be made to facilitate your business operations.
Register Your Business
Other than selecting your ideal website domain name, an e-commerce business cannot operate unless it is a fully incorporated company. A business entity is necessary in order to enter into a wide range of contractual relationships with your customers, suppliers and employees. Many e-commerce businesses have established and developed themselves over the past few years given how easy company formation in Hong Kong is. We at FastLane have previously discussed the Hong Kong company formation process in our prior blogs.
To summarize, the Hong Kong company formation process is as follows:
Select a company name

Determine the appropriate legal entity / business structure

Submission of application documents to the relevant authorities
Upon completion of your Hong Kong company formation process, relevant post-incorporation steps must be performed, such as a bank account opening. FastLane is a one-stop solution for Hong Kong company formation. We offer guidance for all aspects of company setup and can even assist in opening company bank accounts with HSBC.
Select Your Online Platforms
E-commerce businesses can only function if they have an effective e-commerce platform that can provide a comprehensive set of functions and features. Popular platforms include Alibaba, Tmall, AWS, WooCommerce, Magento or Shopify. For scalability purposes, it is best to select an online platform that can integrate with various third party applications. For instance, Shopify can integrate with various online sales channels such as Amazon and eBay.
When selecting which platform is most suitable to your e-commerce business, special attention should be made to the below functions:
Payment Gateways:
Accepting online payments is critical to e-commerce businesses. By integrating the ecommerce platform with a payment gateway will allow transfer of the payment information such as credit card and other payment methods between the business and the front-end processor or bank. It provides encryption and verification technology to ensure the legitimate transaction is securely processed.
AsiaPay is one of many Hong Kong payment gateways that offers great flexibility in their payments solutions. Customers are able to decide which payment channel they prefer to use given that AsiaPay facilitates payments from over 100 banks across the Asia-Pacific region. Other payment gateway service providers include HSBC, PayPal and Stripe.
Order Fulfillment:
Order fulfillment is the process of storing inventory, picking and packing products and then shipping online orders to customers. Logistic platforms such as Fulfillment by Amazon can assist in this. With Amazon's fulfillment services, e-commerce businesses can store their products in Amazon's fulfillment centers where Amazon will assist in the packing, shipping, and provision of customer services for these products. Utilization of these services can help minimize the logistic headache.
Fedex, DHL, Fulfillment by Amazon and Hong Kong based Floship are service providers who can perform fulfillment services for e-commerce businesses. Their fulfillment centers assist in the packing, shipping, and provision of customer services for these products. Utilization of these services can help minimize the huge logistic headaches associated with such tasks.
Inventory Management:
To the extent that your e-commerce business will engage in the sale of physical goods, your business will need to find an inventory management solution. A proper inventory management solution will keep your products secure and protected and will also provide visibility in relation to what is available to ship to customers. Tradegecko, Dear and Unleashed also provides businesses with easy-to-use tools to understand and handle inventory management!
Country:
When conducting online business and engaging with customers in different countries, a good understanding of the local tax and customs laws are important to ensure compliance. When shipping products to another country, charges on the shipments in the form of duties and taxes are often imposed on either your company or your customers. Getting advice on VAT, custom duties and shipping taxes are essential before commencing your business.
Refund Policy:
Customer expectations are constantly evolving, so businesses must respond accordingly. Maintaining a refund policy can help meet customer expectations and improve customer loyalty. As e-commerce businesses often require customers to make a purchase decision without having interacted / experienced the goods / services in person, having a transparent refund policy can increase customers incentive to do business with you. However, the shipping costs for refunded products are large expense items that an e-commerce business needs to be aware of. Establishing a good refund policy to treat your customer fairly will also help protect your bottom line
Commercial & Legal Terms:
The commercial & legal terms associated with each online platform is imperative in sculpting the relationship your e-commerce business will have with your customers. Comprehensive commercial & legal terms will help provide not only your business, but also your customers with protection in the event of potential disputes. Many commercial & legal terms of online platforms will cover aspects regarding the accuracy of information provided, terms of sales, payment terms, shipping & delivery and will even detail refund policies as outlined above. In addition, with the development of news surrounding data privacy, privacy protection terms will instill your potential clients with greater levels of confidence in your company
Accounting and Taxation:
Regardless of whether or not your business will be run online, accounting and taxation are necessities when running a business. Proper accounting and taxation systems provide transparency on the health of your company and will greatly assist in ensuring that your business complies with the various applicable accounting and taxation regulations. Online platforms such as Xero are perfectly suited in providing relevant accounting and taxation related functions to e-commerce businesses. Xero has been designed to be easily integrated with various third party applications and can work in conjunction efficiently with other online e-commerce platforms you may choose to adopt. One key advantage that Xero offers when used alongside HSBC's direct bank feed is that bank transaction information will be accessible on the Xero platform. Information is automatically uploaded from HSBC onto Xero everyday, improving accuracy and reducing the tediousness associated with data input.
Develop Your Online Presence
After selecting a sales channel, building a website that will act as the central place where your customers can learn more about your brand will ensure the long-term success of your e-commerce business. Search engine optimization ("SEO") is among the most vital tools an e-commerce business can utilize.
There are several tools that all businesses can utilize to solidify their online presence. Search engine optimization ("SEO") is one such tool. SEO is the process of increasing the quality and quantity of a website's traffic by increasing the visibility of a website or webpage to users of an online search engine.
Taking time to make certain that your website and its content are properly SEO optimized will draw in views and will increase a businesses online presence. However, as all businesses are constantly trying to optimize their SEO and compete with others in regards to their SEO rankings, businesses should take a proactive approach by creating a constant stream of content where SEO words can be utilized.
How Can FastLane Help?
We at the FastLane Group are business builders. We are company formation experts that can assist you in all stages in establishing your e-commerce business. From the initial company formation steps to bank account opening, we can even assist in your company's accounting and taxation obligations through the use of Xero.
For questions regarding how the FastLane Group can help you, please don't hesitate to contact us!