3 Simple Steps to Prepare Your eCommerce Store for Holiday Shipping | Article – HSBC VisionGo
The holidays are around the corner, prepare your store with 2020 holiday shipping cutoffs to deliver your domestic and international orders.
Marketing · · 3 mins read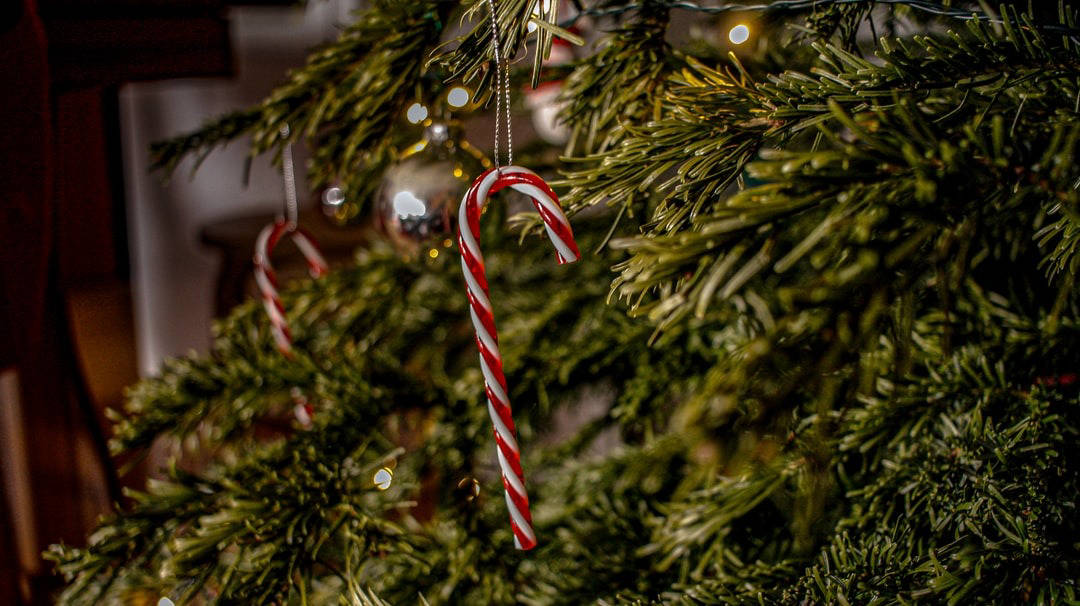 It seems like every year the holiday shopping — and subsequently shipping — season starts earlier than ever. And this year is no exception. In previous years, 52% of holiday shipments have been known to occur the week of Black Friday and in the first two weeks of December.
This year, the trends predict even more growth in the eCommerce sector with 47% of Americans reporting that they only plan to shop online for gifts this year, according to Morning Consult. This is likely because consumers see online shopping as a safe alternative to visiting brick and mortar stores. So with the influx in orders due to the ongoing pandemic, wise merchants will be expecting delays and variants in delivery time. But it's no sweat!
If you plan early and well, the holiday season online shopping rush doesn't have to be a stressor, but something your business can sail through. In the following guide, we'll help you prepare your eCommerce store for the holiday season through organized planning, an optimized checkout process, and how a logistics provider like Easyship can help you juggle multiple couriers.
Plan ahead
The importance of planning cannot be overstated. Preparing your holiday shipping strategy should begin around September — typically in Q3. But if you've waited until Q4 to get started not all is lost.
The key to a successful holiday season is to make a game plan that factors in inventory, staffing, deals and sales trend forecasting. The game plan shouldn't be drawn up arbitrarily, though. Instead, Easyship recommends taking a look at figures from past seasons and using them as a guidepost. Areas to look at include:
Best-sellers

Total revenue

Total shipping costs

Peak days

International shipping: Priority countries and any shipping restrictions
Offering affordable shipping deals earlier in the season can help your business drive revenue and ensure affordable shipping options for all your customers. Plus, by offering monetary incentives early on in the season it helps to soften the big rush.
Packaging selection shouldn't be overlooked, either. During the holiday season, your customers' happiness is on the line — and damaged goods arriving in the mail can leave a lasting, negative impression of your brand during a time of the year that is critical to your business' health.
Finally, in terms of inventory, a little known fact is that January or and even up until February should be factored into holiday in inventory prep in case there are any unexpected delays or surges. Just be sure to carefully balance industry trends, your balance sheet and last year's holiday inventory numbers to find that sweet spot.
Optimize Your Checkout Experience for Shipping
Creating a seamless checkout experience is trendier than ever — but it isn't as difficult as it sounds. As this is a major customer experience touchpoint, the checkout process is a great place to showcase your brand's transparency. Here are three simple ways to improve your checkout flow without overcomplicating things or overwhelming your tech team with requests.
Provide shipping options. Everyone loves choices. Customers can install Easyship's Rates at Checkout plugin which uses location tech to show customers the fastest, cheapest and relative best value shipping options.

Show tax and duty amounts. Show calculated tax and duty amounts for international customers and avoided the all-dreaded hidden fees. To make the overall delivery experience smoother, your business can pre-pay tax and duty for the customer.

Use an address verification system. Avoid any delivery mishaps and keep customer happiness up by cutting down on typos in a recipient's address.
Choosing couriers
In the US alone, couriers deliver over 50 million packages delivered every day in the 40-day window between Thanksgiving and Christmas. Imagine how that number expands on a global scale.

To keep up with all this demand, many couriers will set a "last day to ship" deadline to ensure that packages will arrive by popular days, like December 25. The "cut off" dates are typically released in late October. So definitely keep your eyes peeled for those!
But keep in mind that couriers; ship-by dates don't take fulfillment lead time for things like production or sourcing into account. That's precisely why some stores will also set their own "last day" cut off, setting the expectation that orders made past a certain date will arrive after the New Year. This not only manages customer expectations but also helps businesses to weather peak season successfully.
Still, there is no one-size-ts all solution. It's best to understand the deadline system as a whole and feel comfortable working with a number of different couriers to ensure that both you and your customers are getting the best deal possible.
One way to make this happen is to use Easyship's Rates at Checkout feature, which offers location-based delivery flexibility, while leveraging shipping rules to account for their holiday cut-off and fulfillment logic. When shipping internationally, Easyship also offers multiple last-mile solutions that provide pre-negotiated discounts to make otherwise complex systems a breeze.