The 9+1 Job Challenge | Article – HSBC VisionGo
How We Talk About Work
Perspectives · · 2 mins read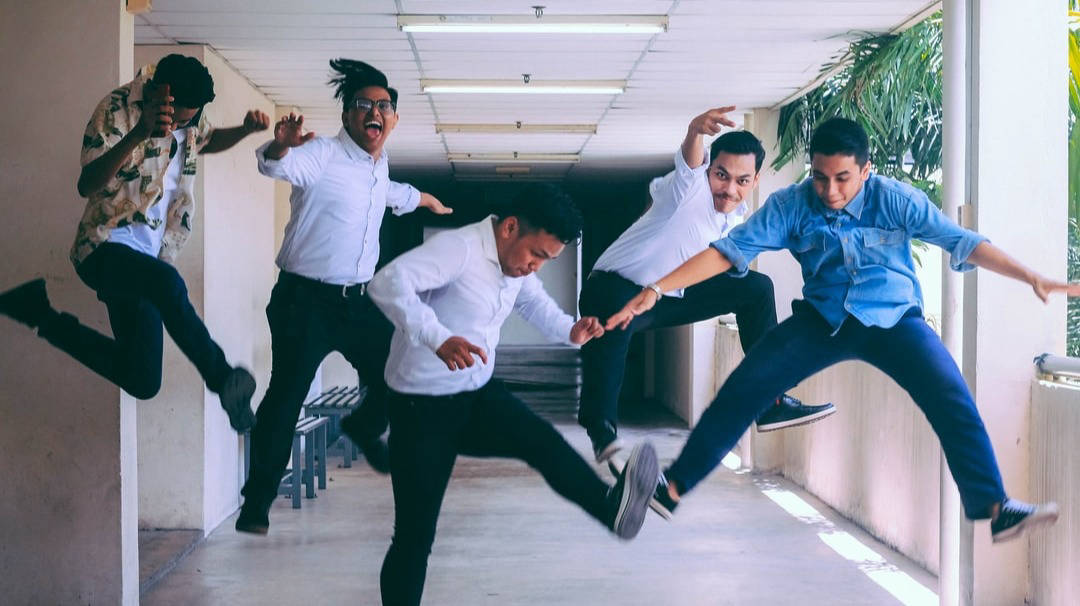 You may have seen it on social media recently. People post ten jobs, among which they were really paid to do nine of them, and there is one fake job that others have to guess. It is just one of the many more "challenges" that has risen to popularity when people run out of ideas to pass their #stayathome quarantine life.
The challenge is a game of impressions. It gets your friends to know the lesser-known side of you, and can also serve as an excellent ice-breaker for strangers to know instantly what you have done and where your forte lies. In most cases, people either already know or have heard from you about a certain job you did, or they find some jobs matching your aura.
You will find out there are generally two kinds of people:
The fox who had many unrelated but seemingly fun stints; and
The hedgehog who followed a rather specialised career.
Stories from both the fox and the hedgehog can be interesting to hear, especially the way they articulate their past experiences. Here are some common themes:
The trash job — what you won't want to do even for money
For some, the purpose of the whole challenge is just to laugh off the trash job(s) they did for money. Gone are the salad days! It can be entertaining to learn some jobs even exist and someone you know had a taste of.
The leftist critique — why something is "the fake job" or isn't on the list at all
From the lists, you can imagine the numerous roles that contribute to our workforce and economic statistics, while supporting one enterprise or another. What seems to be a petty trash job for one — a tiny gear within a large machine — may actually mean the world for the employer. Whether these involvements are duly reflected in the capitalist's pay slips or mandatory provident fund records is another question.
There are people who reveal the fake job being a real job that wasn't paid. Today, with higher awareness of rewarding creative labour by commensurate monetary compensation, an artist now gets some fee for producing an artwork; a writer or translator gets paid either by the word count or at a flat fee; one may also receive pay for appearing in a media interview or seminar; but there is still certain work driven by volunteers, such as exhibition docents and summer students. As people unveil the anecdotes behind their CV, it can surprise you how little (or none) a position pays.
The extraordinary — what motivates and engages you
No matter who you are, there is usually at least one job that most if not all people don't know you did. It is quite a perspective to share how one got into an unlikely role and how the experience went. Perhaps one was trained differently at a young age, was inspired somehow, or trying to turn a childhood dream into reality.
There is another take to the challenge, by describing self-explanatory jobs alternatively. To make the guess more difficult, one may dig through the routine of mundane tasks and highlight an unexpected, extraordinary aspect of a typical-sounding job. After all, it is good to remember we sometimes earn from fun stuff, too.
The CV of failures — between regrets and a better self
The idea of a fake job harks back to the CV of failures shared by a Princeton professor that got viral a few years ago. If you were to write a CV not of your achievements, but of placements that you missed, how would it look like? Is the fake job you insert an opportunity that would have been, something the world mistook you were, or the dream job of a younger self? Are you working towards it?
The 9+1 job challenge in these unusual times is a great chance to take a pause and review what we have done. With social distancing fuelling a different consumption landscape and future of work, we would probably have invented a vastly different job list ten years from now.