The How and Why of Converting to a Private Limited Company | Article – HSBC VisionGo
Convert your Hong Kong-based sole proprietorship to a Private Limited Company and take your business to the next level of growth.
Legal · · 4 mins read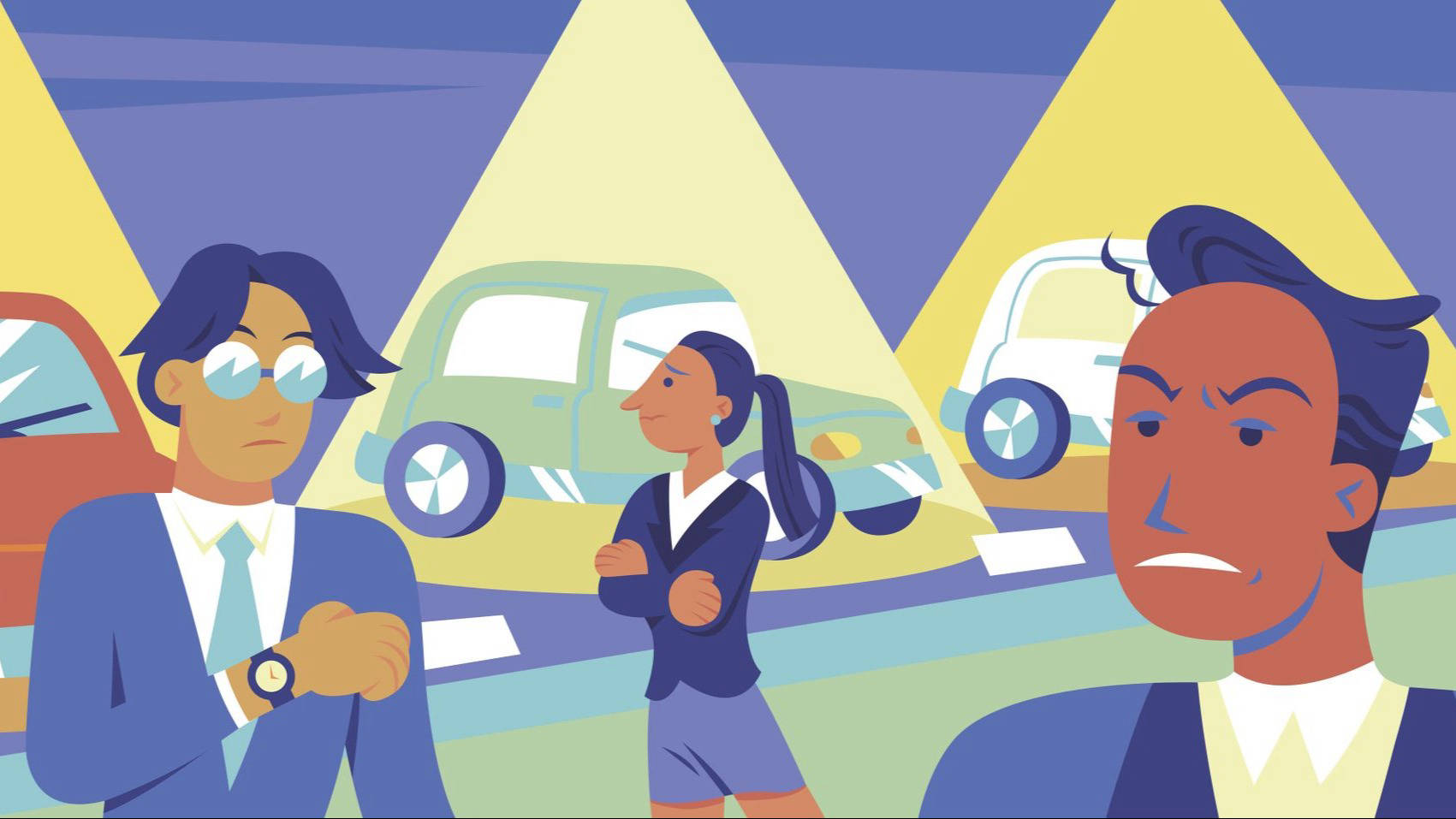 For every entrepreneur, there comes a time when growth forces them to shed the small business persona and step into the big business league. However, running a boardroom demands a business structure that has room to grow, and the form that served you as a start-up must be left in the start-up world. Converting your company structure to a Private Limited Company is a must to manage expanding business operations.
A Private Limited Company - also known as 'HK Private Company Limited by Shares,' 'a Limited Company' or simply 'Ltd.' – is the most prevalent choice of company entity structure in Hong Kong. While changing the business structure of your existing company, such as a sole proprietorship to a Private Limited Company is neither a quick nor a straightforward procedure, it is an essential step in your growth journey.
If you need help to register your company in Hong Kong, do reach out to our professionals.
Changing your business structure from a sole proprietorship to a private limited Company
In Hong Kong, a sole proprietorship and a Private Limited Company have vastly different organisational structures which makes the transition from one to the other a long-winded affair. Here are the steps you will have to follow to changeover -
Step 1: Cancel your sole proprietorship
A sole proprietorship cannot be converted to a Private Limited Company, so you will first have to wind up the company in its current form. To start this process of cancellation, you will have to stop doing business under your sole proprietorship and report the cancellation of the related Business Registration Certificate (BRC) to the Inland Revenue Department (IRD).
Step 2: Apply for registration as a private limited company
The process of registering as a Private Limited starts with getting your company's name approved and registered. Once this comes through you, have to apply for business registration with Hong Kong's Companies Registry. You will also need a new BRC unique to your new Hong Kong limited company.
Step 3: Open a business bank account
Your Private Limited Company is an entirely new legal entity with no relation to the previous business. You start with a blank, clean slate in all matters, including your financials. To ensure you maintain a clear distinction between your personal finances and your business cash flow, it is critical to open a corporate bank account for the business.
Step 4: Apply again for permits and licenses, if applicable
If you use any licenses or permissions in your line of business, then you will need to reapply for these. The ones issued to your sole proprietorship cannot be used by a Private Limited Company and are not transferrable.
This process might seem like a lot, but don't let that weigh you down as much of it can be outsourced to professional agencies like ours, which manage the whole process in a detail-oriented fashion that ensures hassle-free and fast changeover to the new business structure.
All in all, changing to a Private Limited Company structure is certainly worth the effort as it brings several intrinsic advantages that are indispensable for business growth. Here we recap some of them:
1. Limited personal liability
Right at the top of the list of benefits comes limited liability. In a Private Limited Company, the shareholders' or the owners' liability is limited to his/her investment. As the business is now a separate legal entity, the personal assets of the owner/shareholder cannot be touched to cover any loses or debts. This is critical as growing businesses have more risk as compared to a small or micro business.
2. Stability and longevity
A sole proprietorship is entirely dependent on the owner, making it an inherently unstable business structure. Transitioning into a Private Limited Company ensures that your business operates without a hitch regardless of ownership.
3. Better access to capital
By opening the company to shareholders, your business will be able to raise more capital to expand. A Private Limited Company also finds it easier to raise money through banks and external investors as it is perceived as more stable, credible and professional compared to a sole proprietorship.
4. Easy transfer of ownership
Another advantage of a Private Limited Company is that ownership can be transferred easily; you can sell all or a part of the shares, or issue new shares to additional investors. This transfer of ownership doesn't impinge on the operations of the company.
5. Tax and other benefits
A Private Limited Company has clear benefits when it comes to taxation, especially in Hong Kong. The HK government provides several tax benefits; it follows the territorial basis of taxation and only taxes profits made within HK, the corporate tax, or profits tax, is capped at 16.5% of assessable profits. In Hong Kong, the government doesn't levy capital gains tax, sales tax or VAT, and doesn't charge withholding tax on dividends.
Once a business crosses a particular mark, shifting it to a streamlined structure of a Private Limited Company becomes necessary for continued growth. However, this new structure comes with a set of legal and tax requirements that must be factored in right from the start.
Let's look at some of the Must-Have elements you need in a Private Limited Company:
1. Directors – every Private Limited Company must have at least one individual director (a company can have an unlimited number of directors). The director must be:
A natural person of any nationality
Does not have to be a Hong Kong resident
At least 18 years old,
have no conviction for malpractice, or bankruptcy
is not required to be a shareholder.
2. Shareholder
Can be from any country
A shareholder and director can be the same person
Must be at least 18 years of age and any nationality.
The shareholder can also be a company. 100% local or foreign shareholding, as well as nominee shareholders, is allowed.
3. Company Secretary
It is mandatory for every company to appoint a company secretary. This company secretary – whether an individual or a company - must be based in Hong Kong. His/her main job is to ensure that the company meets all legal and statutory requirements.
4. Share Capital
In Hong Kong, there is no requirement if a minimum share capital amount. Generally, companies have a minimum of one shareholder with one ordinary share issued. The share capital can be in any major currency.
5. Registered Address
Every Private Limited Company in Hong Kong is required to provide a registered business address during the registration process. This must be an actual physical location and not just a post box.
6. Business Registration Certificate
Every business requires a BRC which must be renewed either annually or every two or three years.
7. Ongoing Compliance
The Private Limited Company structure comes with a fair bit of paperwork. You will need to prepare financial reports and ensure they are audited annually by Hong Kong's Certified Public Accountants. These audited accounts then must be filed along with tax returns to the IRD every year.
8. Annual General Meeting
Another mandatory compliance requirement is the convening of AGMs (Annual General Meetings). The AGM must be summoned within 18 months after the incorporation and must be an annual affair after that, with no more than 15 months between one AGM and the next.
Separating your personal liabilities and financials from your business is an essential part of your company's growth trajectory. It brings in more professionalism and establishes a foundation for stability and credibility.
If you feel you and your business is ready to take this step, then write to us; we can help you navigate Hong Kong's corporate law legalities with ease. Osome helps with accounting services as well as corporate secretary services in Hong Kong.