The new era of Zeman - diversifying and expanding the LKF Group business empire Recap | Article – HSBC VisionGo
Jonathan Zeman, CEO of LKF Group, talking about Hong Kong in the future world and anticipation of its economic status in Asia.
Management · · 0 mins read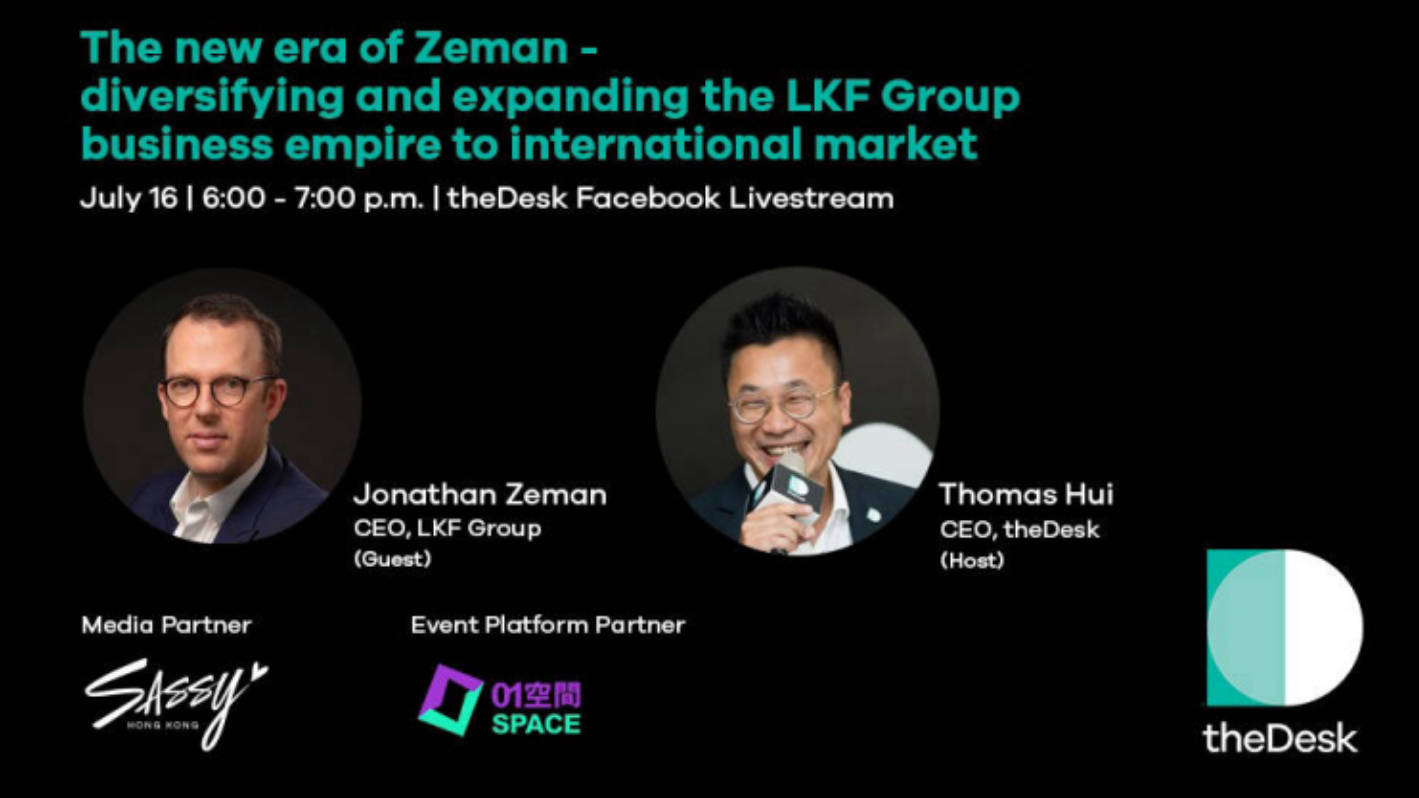 Jonathan Zeman, CEO of LKF Group, says that LKF is approaching the milestone of "LKF 3.0", which is building the connection with various stakeholders, including customers, travelers, while "LKF 2.0" was focusing on the added-value enhancement to the property.
In anticipation of the future of Hong Kong, Jonathan remains optimistic and confident despite the US President's executive order of revoking Hong Kong's special status recently. With Asia's market economy expected to continue blooming in the upcoming decades, Hong Kong would still act an essential role of raising capital and remain its position as a financial hub in Asia.
Event details:
The new era of Zeman - diversifying and expanding the LKF Group business empire