The ultimate guide to entering the Chinese market using WeChat | Article – HSBC VisionGo
As the largest social network in China, WeChat has over 1 billion monthly active users alone, which means that there is no excuse for not knowing it.
Marketing · · 5 mins read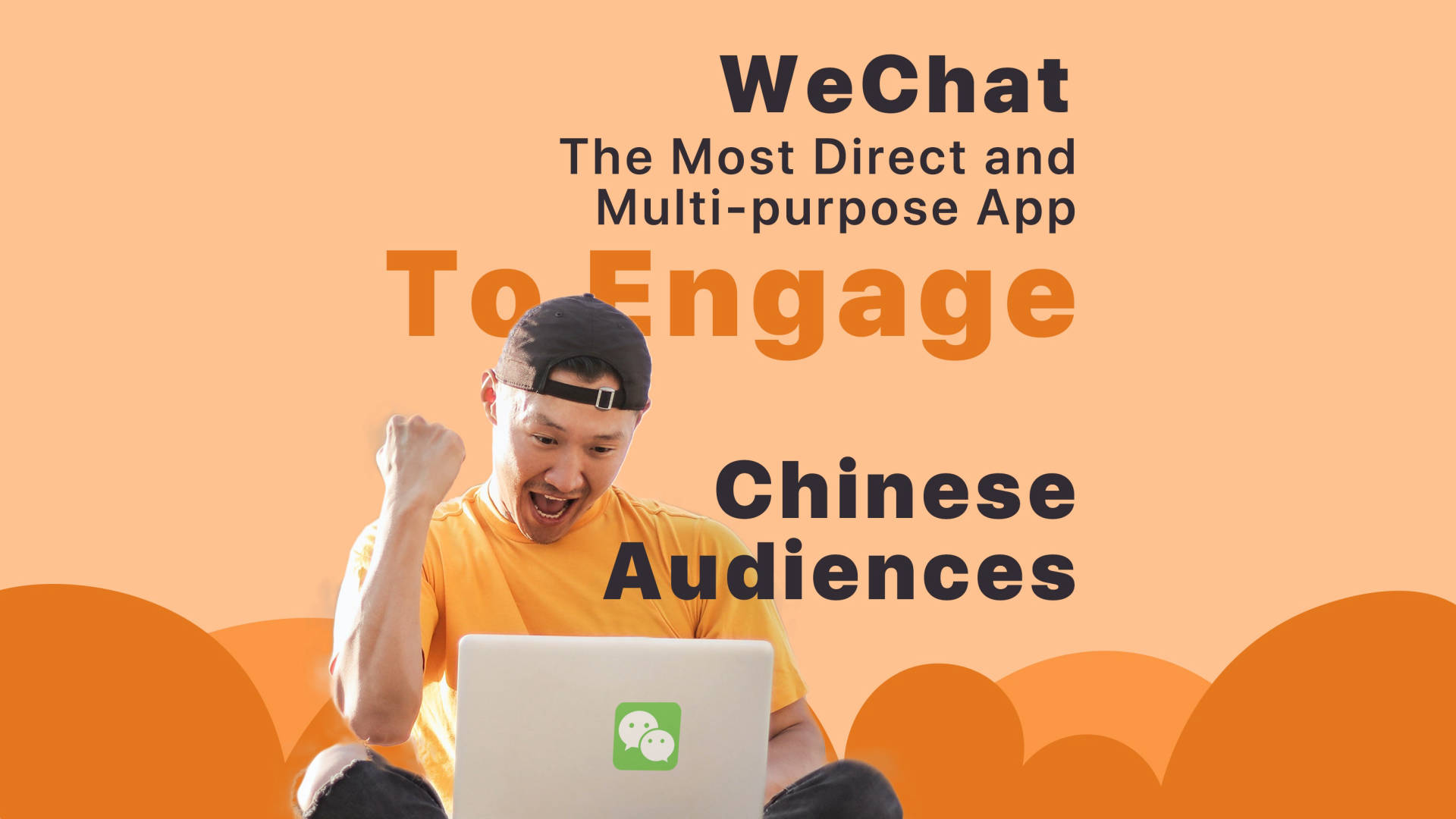 No matter if you're running a bricks-and-mortar or an eCommerce business, setting up an effective WeChat business account is the fastest way to ensure a successful entrance into the enormous Chinese market. Being the largest social network in China, WeChat has over 1 billion monthly active users alone, with user bases spanning across the global Chinese diaspora. This enormous scale means that having an outstanding WeChat account is essential to business success.
Right now, Chinese consumers spend a good portion of their time on WeChat, averaging 82 minutes every day, with millions of branded content published in any minute. This means the marketing landscape is hugely competitive for brands hoping to get a slice of this pie. So knowing the rules of this WeChat game is key to success and relevance.
_________________
Some WeChat Facts
WeChat is free to use worldwide

WeChat users send almost 205 million video messages EVERY DAY.

WeChat has got nearly 410 million audio and video calls per day.
According to Review 42
________________
What is WeChat?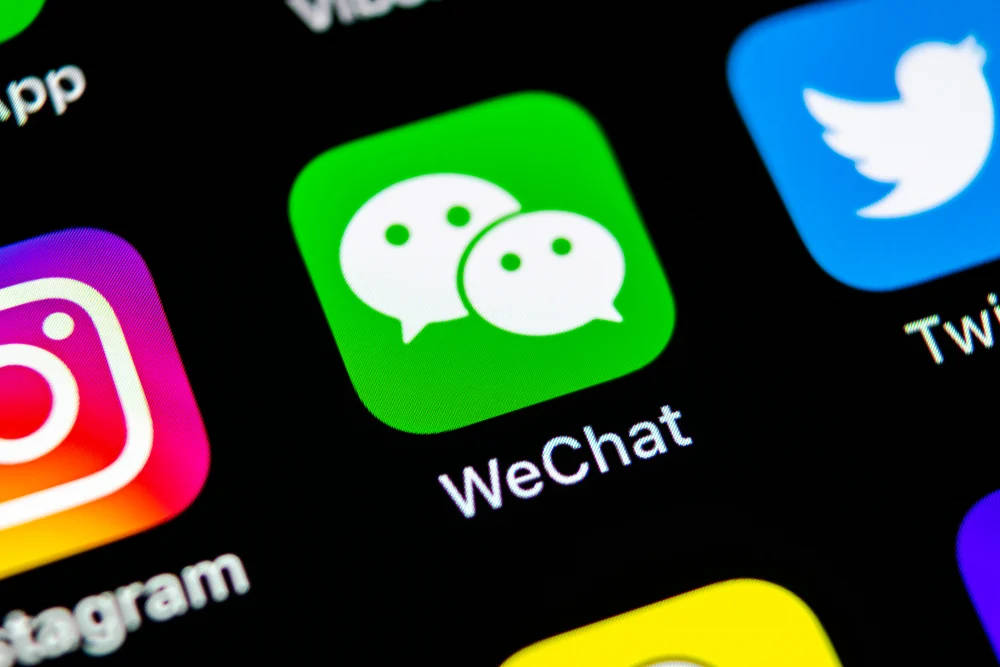 WeChat is a Chinese multi-purpose messaging and social media app developed by Tencent. It supports a wide range of functions, from instant messaging, social media, multimedia sharing to even corporate communications and mobile payment. It's described as China's "app for everything" and is hugely popular among the worldwide Chinese diaspora on top of its 1 billion monthly active users already present in China.
WeChat is a Chinese multi-purpose messaging and social media app. Photo credits: SCMP
Since its launch in 2011, WeChat has been the trailblazer of China's new internet age. Users can buy goods and services, visit different pages, access news updates, and even hail a taxi or go on online dating matches all in one app. Its in-built customer service and mobile payment services allow users to access the entire consumer journey from start to finish without moving between platforms.
In short, WeChat is the indispensable social media app for the Chinese market - it's the Chinese everyday life in a nutshell.
Reasons behind WeChat's success in China
Initially launched as the Chinese answer to WhatsApp, Viber, and Facebook, WeChat has become a lot more over the years. There are several reasons for WeChat's success.
Sheer scale
At the time of WeChat's launch in 2011, its parent company Tencent enjoyed huge success with another social media platform known as QQ, which is still popular to this day. Tencent leveraged its enormous user base by letting QQ users migrate to WeChat with their existing accounts. The resulting scale put WeChat in a very favorable position right at the start.
Social media monopoly
One notable feature of China's social media landscape is that foreign players like Facebook and Instagram are barred from entry. This restriction leaves WeChat with a virtual monopoly on the country's social media market, with critics arguing that WeChat success might be largely owed to the unfair market reality working in its favor.
Payment-friendly
Despite enjoying a monopoly, WeChat supports many mobile payment methods, most notably allowing users to link their accounts with their bank accounts. At the same time, WeChat allows users to seek, buy and advocate a product or service on its platform.
Business- and user-friendly

WeChat is strategic partners with prominent online service providers, like eCommerce platforms JD and taxi-hailing app Didi Chuxing. Its QR code feature allows users to access unique brand content across all forms of online and offline touchpoints, and even consume and create content via WeChat Moments and chat with friends at the same time.
WeChat Moments are a crucial way to create marketing content. Photo credits: China Daily
With the unique nature of the Chinese consumer landscape, having a robust WeChat account is the gateway to success for brands wishing to access the 1.4 billion-people market.
How to set up an official WeChat account
You can also check out our step-by-step WeChat Official Account setup guide here!
Though WeChat may seem like a different ball game, you may feel reassured to find out that setting up a WeChat account isn't hard. If you already know the basics of setting up any social media or eCommerce accounts, you'll realize the skills required are very transferable.
But there are different types of WeChat business accounts, and it's essential to pick one that works for your business. Now, let's dig deeper and see what they are.
Subscription

account

This account type is tailored to communications, relationship building, and community management, making it suitable for companies focusing on lead generation and customer retention. Though users don't receive push notifications every time you post, WeChat's algorithm prioritizes articles according to their publishing time and content relevance.

Service account

This type is ideal for businesses aggressively pushing for a product or service. It has everything a good eCommerce store needs, such as mobile payment, mobile storefront, QR codes, instant customer service, monthly publications, and geolocation services.

Enterprise account

This account type is an ideal tool for B2B businesses. Companies can make official announcements and acquire subscriptions and leads from corporate clients. Companies can connect internally and reach out to partners within the same WeChat experience.
Which account should we choose?
It's essential to think about your business needs before choosing the account type. If your business is B2B-based and attracting leads is your goal, creating an enterprise account may be your best bet. Or, if you're a B2C business owner hoping to build an exceptional eCommerce experience, service accounts may be something you'd like to explore further.
How WeChat will facilitate your business's growth
As WeChat is your unparalleled tool for marketing to Chinese consumers, it's worth your time to dig deeper into ways to grow your business with it.
Before you start:
take some time to map out your WeChat content strategy

think about what content you want to deliver on your account, what sort of content works better on this platform, and how you want to position yourself as a business

determine what touchpoints you want to include, such as online payment, multimedia, or QR codes
One key WeChat feature is the mini-app program. These are essentially apps within the app for different purposes, such as banking and ride-sharing. Mini apps create one-stop access for multiple functions so that the overall user experience can be far more streamlined than those from other apps. Companies often choose to launch mini-apps to gradually expand their offerings on WeChat instead of launching multiple apps. Depending on your business nature, it's worthwhile to explore how this unique feature can benefit you.
When opening your WeChat account for your business, bear in mind that the process takes 2 to 3 months on average. First and foremost, you need to set up a business registration in China and set up a store. The necessary documentation needs to be verified by Tencent, and the application must be made for the Chinese version of WeChat if it is to be visible in China.
If you want to know more about setting up a WeChat account, check out our WeChat official account setup guide. Need a helping hand in applying for the account? We do provide a one-stop application service. Talk to us!
How successful companies are using WeChat
For content, we often say that quality is key. This notion is especially true for WeChat, given the fierce competition and the sheer amount of content available. So having content that stands out and a coordinated customer experience across touchpoints are key to success. Here are 4 stories that we love of foreign brands delighting Chinese consumers.
Burberry and Chinese New Year
To connect with the Chinese audience, the luxury brand created a character called "Ratberry" and featured it across a series of exclusive WeChat stickers together with an online game. In the end, its play on the Chinese festival and homage to Chinese culture has helped the brand generate 300,000 views.
Burberry created the "ratberry" character for its Chinese New Year promotions. Photo credits: Burberry
Coca-cola and Chinese fonts
.
.
.
Please head to SleekFlow for the full story.