VisionGo hitting 20,000 members! Introduce your company to 20,000 potential customers | Article – HSBC VisionGo
Read on to learn how to introduce your company to potential customers and get limited time offers by becoming a Business Member for free.
Management · · 1 mins read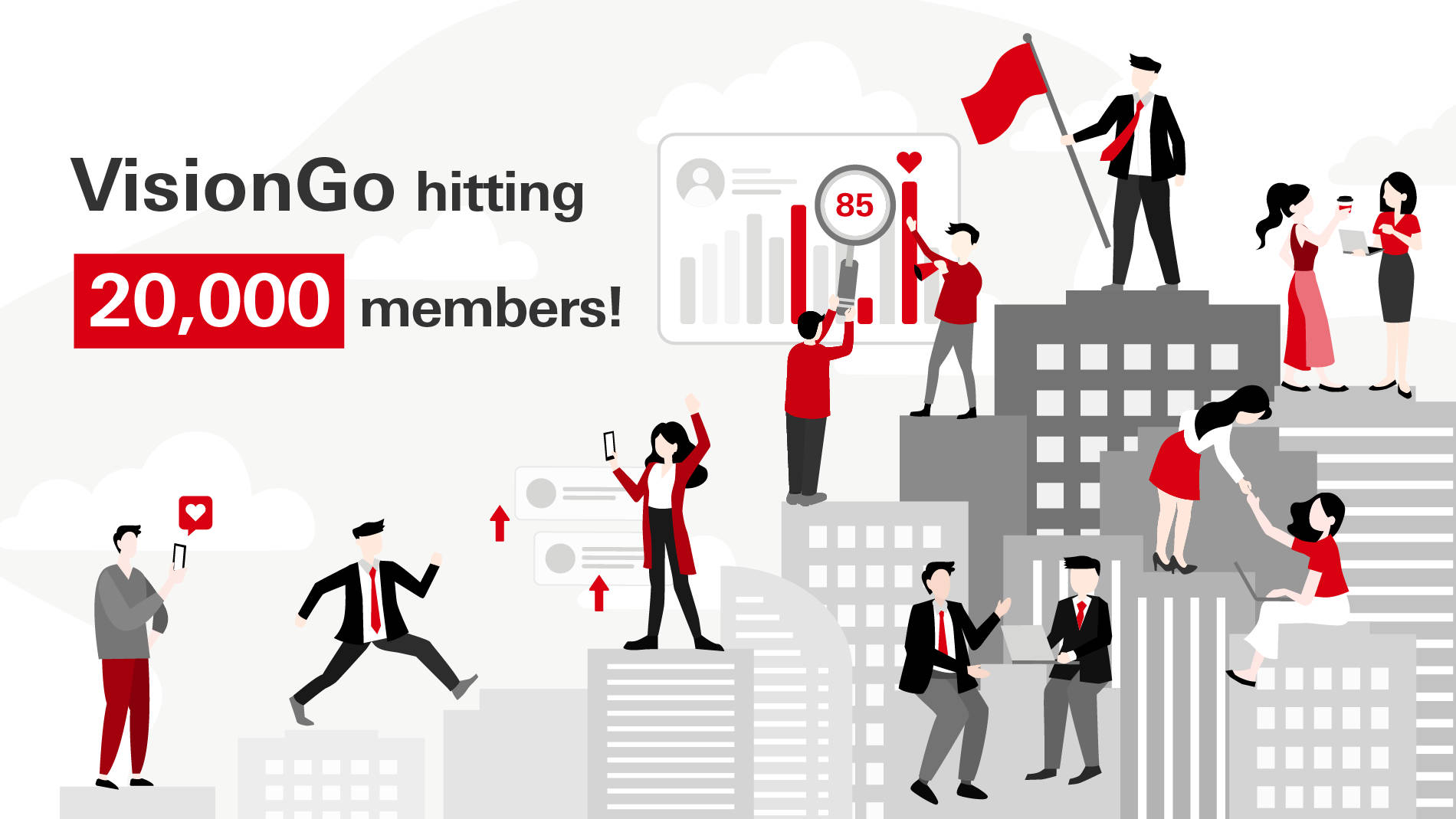 VisionGo just hit 20,000 members! This is an important milestone, and it means more than just a number – it shows we offer growing business network and leads. Become a Business Member now and introduce your company and services to over 20,000 prospects. And the cherry on top? We now offer cash coupons for all new Business Members, click here to redeem and become our Business Member, and our team will contact you.
How becoming a Business Member helps generate business leads?
By publishing offers
Your products or services promotions will be automatically pushed to highly-relevant audience, potentially reaching 20,000 prospects including management and decision makers across different industries.
By publishing events
Attract SMEs and aspiring entrepreneurs to join your events and potentially become your customers.
By publishing articles
You can share your perspective and industry insights that will boost your searchability and ranking on Google Search results. More potential customers will be able to learn about your company and services through VisionGo and Google.
Click to redeem cash coupons for becoming a Business Member! Our team will contact you.


Successful stories from Business Members
Get SME customers from VisionGo's network" - Cloudbreakr (AI-powered influencer marketing platform)
"We've always been doing content marketing and publish content on different platforms. Yet amongst all of them, we found HSBC VisionGo brought us the most business leads, as there have already been a few dozens of potential customers reached out and left us their contacts, they are mostly SMEs who we usually feel quite tricky to get connected with."


Easier to reach reliable business partners" - Six People Map Consultancy Limited (Recruitment solution provider)
"Our company was once struggling to find a suitable law firm to draft a contract. Since we once had unpleasant experience with service providers, we were very cautious about choosing a law firm. There are many Business Members in the legal field on VisionGo, their published articles with case studies have helped us get to know more about them. From there we successfully found a law firm with extensive experience in SMEs and start-ups. VisionGo allows SMEs like us to find reliable business partners easily and helps us to put our limited resources into areas where they are most effective."
We now offer cash coupons to Business Members! Join us and enjoy:
HK$25 coffee e-voucher
HK$100 supermarket shopping voucher
HK$495 saving on the HSBC business account application fee

Have a question? Let us know via support-visiongo@hsbc.com.hk and we'll get back soon.