Get listed on HSBC VisionGo "Partnership" page to capture more leads! | Article – HSBC VisionGo
How to be listed in HSBC VisionGo's "Partnerships" page and get higher ranking, being discovered by potential clients faster? Let's find it out!
Marketing · · 3 mins read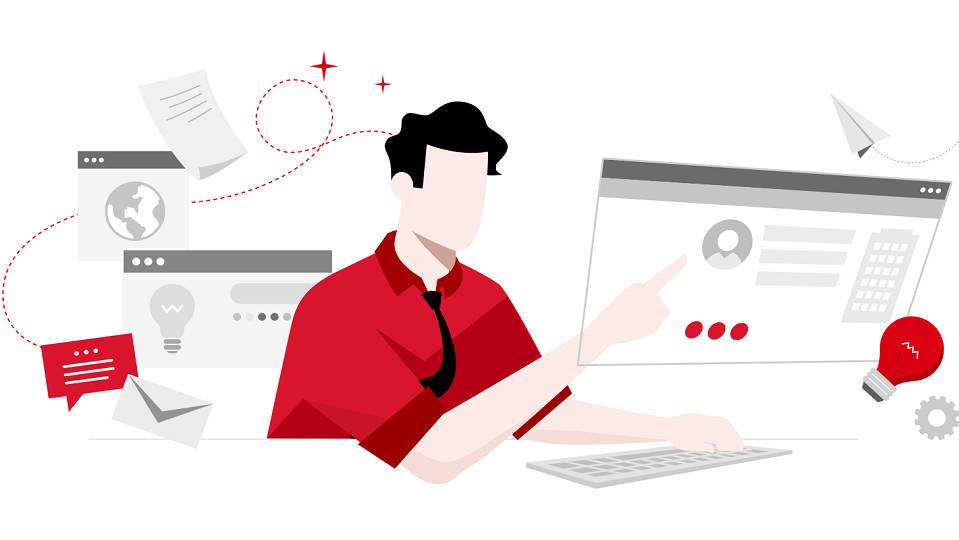 Whether your company belongs to taxation, law, e-commerce, marketing and promotion, technology software or other industries, it has the opportunity to be listed on the "Partnerships" page now, so that more potential customers can reach your company and establish partnership more quickly. The more comprehensive your company profile is and the higher user engagement your company has, the easier you will be spotted by potential clients!
How to improve my company profile comprehensiveness and user engagement?
As mentioned, the more comprehensive your company profile is and the higher user engagement your company has, the higher ranking your company may get and the easier you will be spotted by potential clients!
1. Company profile comprehensiveness
Your company profile should include the following information and content, helping potential clients better know about you:
| | |
| --- | --- |
| Items | Details |
| Company logo and Background Banner | Leave a deep impression with your potential clients |
| Main expertise and relevant keywords (Other expertise) | The system will place your company in the corresponding category based on your choice of expertise, which is also convenient for potential customers to reach your company based on relevant keywords. Failure to fill in the expertise may affect the ranking of your company, or your company may not even appear on the "Partnerships" page. |
| Short description of the company | The short description of the company is shown below your company's name and will be displayed on the "Partnerships" page to attract customers to click on your company's profile. Sample: "10-year experience in building website for businesses in mainland China and Hong Kong". |
| Corporate mission/ tagline | Introduction of the company's core philosophy, goals and vision, such as what problems your company tries to solve and what kind of company you hope to become. |
| About Us | The content of About Us will be displayed before the promotional offers, articles and events. You can introduce your company's services, expertise and successful cases in detail and clearly by text, infographics and videos, so that potential customers can have a better understanding of your company. |
| Contact Information | You may provide your company's website, contact number and email address to facilitate enquiries and contact from potential customers. |
In addition, the number and frequency of your articles, events and offers also help to improve the company's ranking! Regularly post quality articles, host events and provide offers will give you higher chance of being noticed by potential clients.
2. User engagement
Here are a few ways to improve your user engagement on VisionGo, so as to reach more audience and potential clients:
Regularly post quality, practical SEO-friendly articles to attract more readers on VisionGo. You may refer to these two articles on tools and tips that can help you:

Regularly post events and offers, establishing closer connection with potential clients and capturing leads.
Share your company profile, articles, events and offers on VisionGo through Facebook, LinkedIn and other channels, so that you can gain more attention, followers and brand awareness.
If you follow the tips above, your company profile may get higher ranking in the corresponding service category. It's worth noting that the company ranking is dynamic because the performance of factors mentioned above will change from time to time.
Therefore, it's important to review the performance of your profile comprehensiveness and user engagement on a regular basis and continue to improve, which will help you stand out from the crowd to capture more business leads.
We now support three languages to display your company profile and post different type of content, i.e. Traditional Chinese, Simplified Chinese and English. This helps you reach wider customer base.
See sample below for your reference: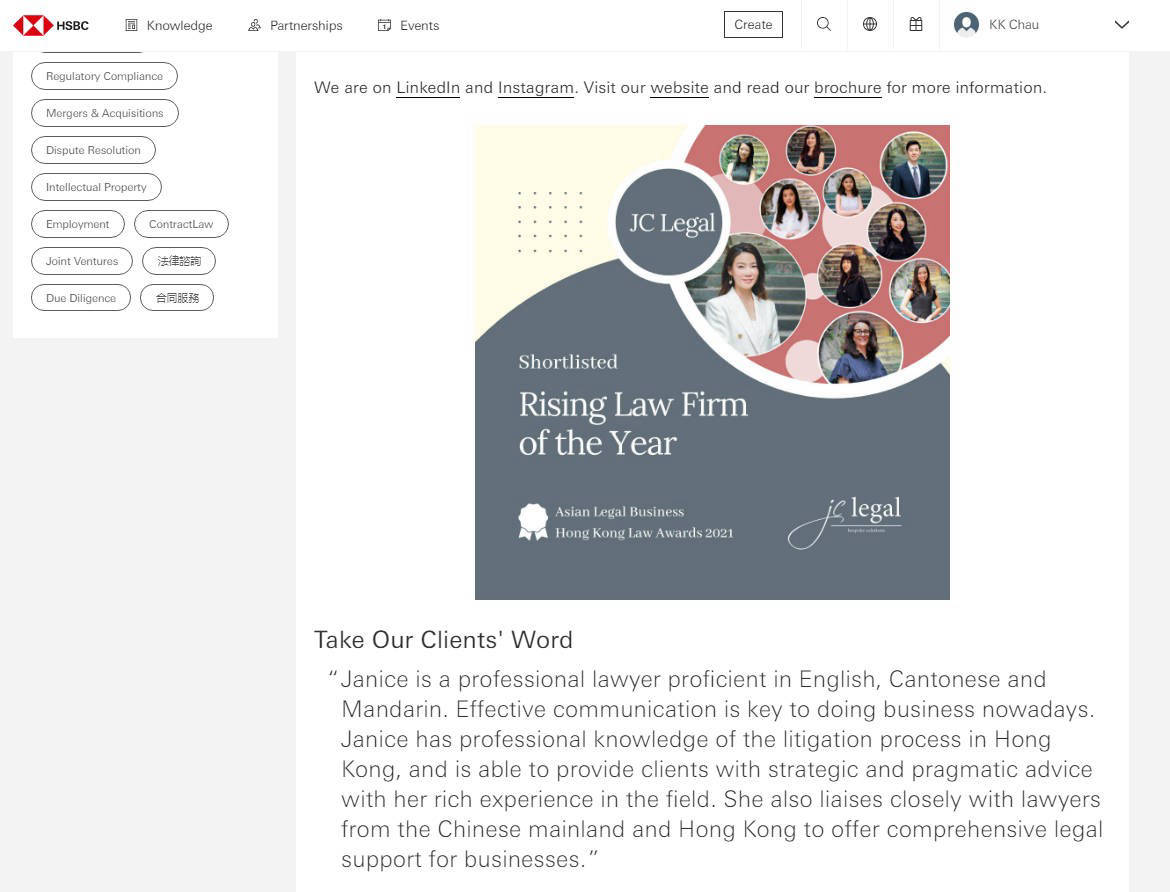 You may have also noticed that there's a green verification badge next to many companies (see below), which means that this company has submitted the required verification form and been verified. If your company profile does not have such green verification badge, please check the mailbox of your company's authorized signatory and send back the form to us. Otherwise, you may not be able to improve the company ranking and being spotted by potential clients.


If you have any questions about the "Partnerships" page and enriching company profiles, please do not hesitate to contact us at support-visiongo@hsbc.com.hk, our team will get back to you soon!