Voice of experts: Advice and tips for SMEs | Article – HSBC VisionGo
Because the future is not always as expected, we predict trade and credit risk today, to protect cash flow tomorrow.
Perspectives · · 2 mins read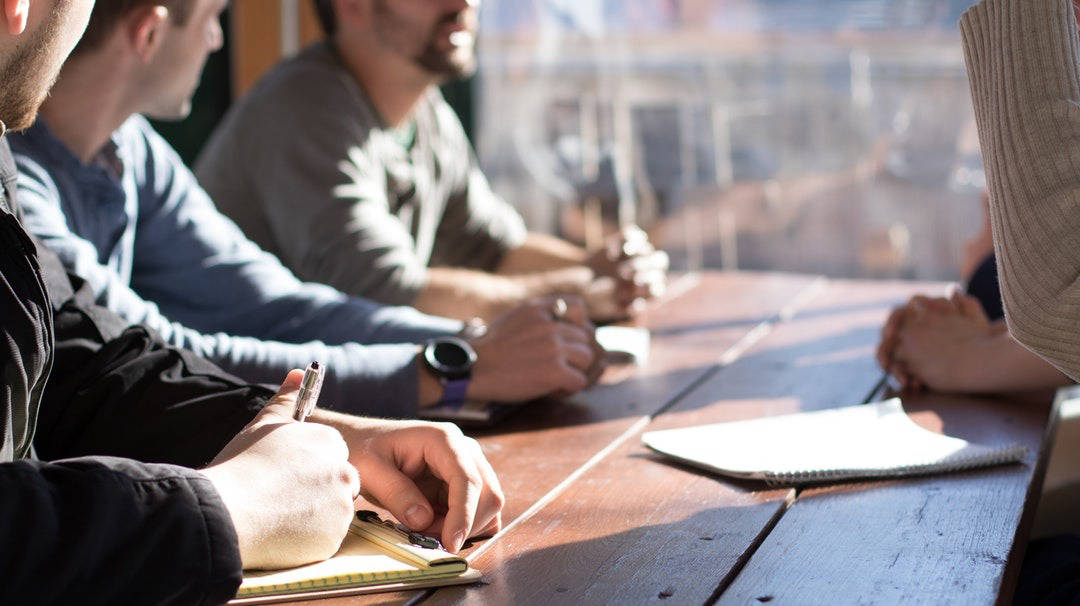 Today's goal is to share advice and things to keep an eye out for to develop your business while managing risk and protecting your turnover and cash flow.
We will focus on 3 key areas:
Knowing your customers well in order to mitigate the risks of non-payment

Interacting with your customers regularly is important to develop your business commercially, and assessing the risk of non-payment or insolvency.
Knowing your client well means obtaining up-to-date financial information such as the latest profit and loss account and balance sheet. You will also need to be familiar with the volume and seasonality of orders, the payment history and if there are any incidents happened lately and so on.
You can then define a risk level and negotiate appropriate payment terms and conditions.

Negotiating your payment terms and conditions as fairly as possible

Once you can demonstrate that you know your customers and have defined your payment terms, the next step is to share this information with your sales and accounting teams. They must be familiar with the invoicing schedule, the terms and conditions of payment, who they are dealing with, and the customer's payment procedures.
Payment terms are relevant when goods are supplied to customers on credit. It helps you be more competitive and can be adjusted according to the level of risk.
To negotiate your payment terms effectively, it is important to consider these factors. For example, the country and the legal framework, sector of activity,size of the company and level of credit sales required by the customer.

Sharing information throughout your company

Sales and accounting teams must be familiar with the invoicing schedule, the terms and conditions of payment, who they are dealing with, and the customer's payment procedures.
It is also important that your sales representatives and accounting department share the quantity of work in progress and any overdue payments to avoid new orders being placed if previous deadlines were not met.
Interested in getting more tips for your business? Please watch the video.
These assessments are, as always, subject to the disclaimer provided below.
FORWARD-LOOKING STATEMENTS
The statements contained herein may include prospects, statements of future expectations and other forward -looking statements that are based on management's current views and assumptions and involve known and unknown risks and uncertainties. Actual results, performance or events may differ materially from those expressed or implied in such forward-looking statements.
Such deviations may arise due to, without l imitation, (i) changes of the general economic conditions and competitive situation, particularly in the Allianz Group's core business and core markets, (ii) performance of financial markets (particularly market volatility, liquidity and credit events), (i ii) frequency and severity of insured loss events, including from natural catastrophes, and the development of loss expenses, (iv) mortality and morbidity levels and trends, (v) persistency levels, (vi) particularly in the banking business, the extent of c redit defaults, (vii) interest rate levels, (viii) currency exchange rates including the EUR/USD exchange rate, (ix) changes in laws and regulations, including tax regulations, (x) the impact of acquisitions, including related integration issues, and reorg anization measures, and (xi) general competitive factors, in each case on a local, regional, national and/or global basis. Many of these factors may be more likely to occur, or more pronounced, as a result of terrorist act ivities and their consequences.
NO DUTY TO UPDATE
The company assumes no obligation to update any information or forward-looking statement contained herein, save for any information required to be disclosed by law.