What Is A Profit Tax Exemption In Hong Kong And How Can A Company Get It | Article – HSBC VisionGo
Hong Kong's territorial tax system provides companies with a profit tax exemption on any income generated outside Hong Kong. Find out all the details.
Finance · · 2 mins read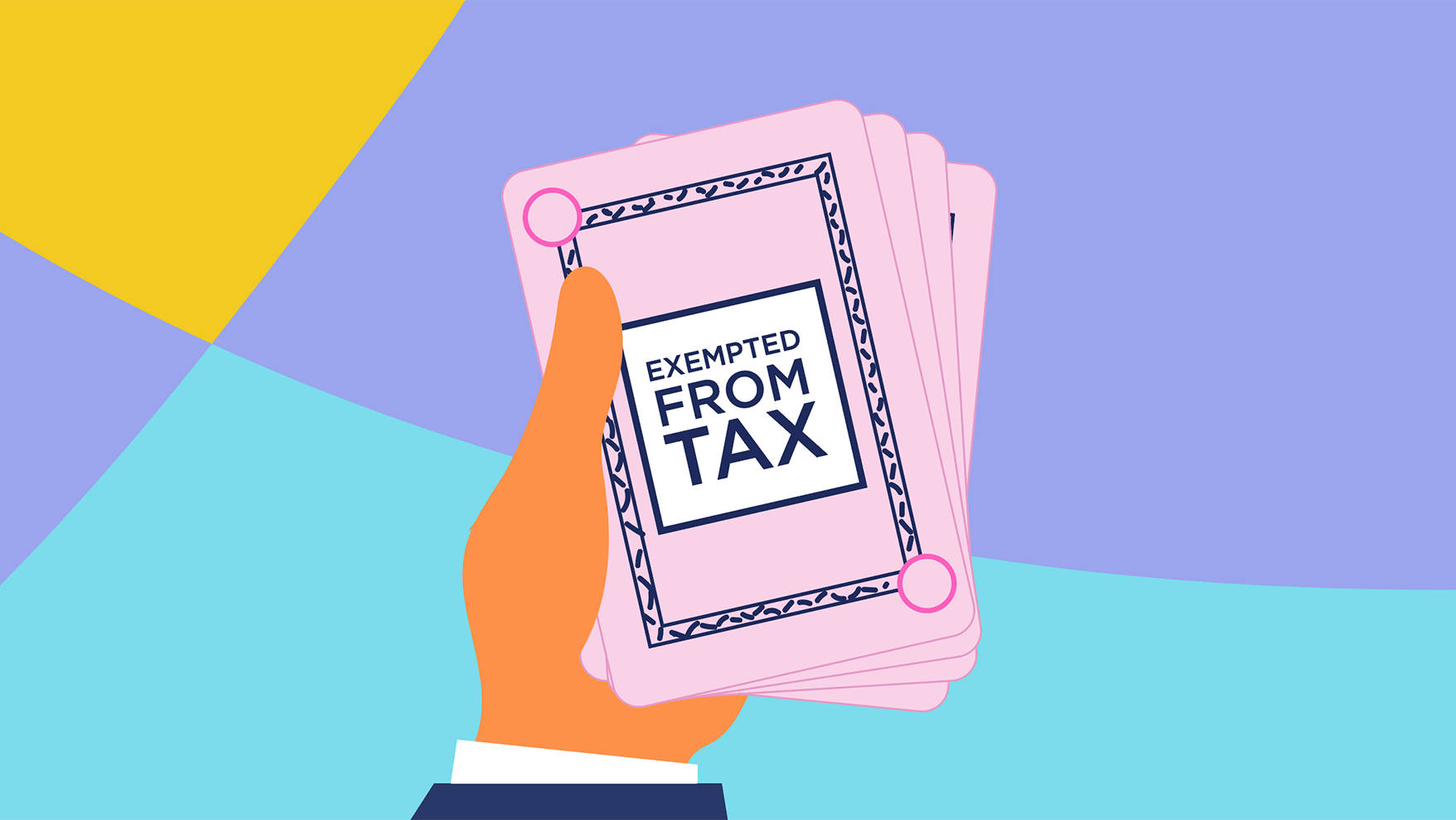 Hong Kong's business-friendly tax policies are one of the key reasons for its fantastic reputation as an excellent place for new businesses. The local corporate tax laws are based on a territorial system, and there is no capital gains tax, VAT/GST, estate duty, and withholding tax on dividends or interest in Hong Kong. Of course, Hong Kong is not entirely tax-free. However, it's a business-first tax system, which:
Has an extremely simple and streamlined structure
An overall low tax rate
Has no restrictions on company incorporation
Gives plenty of tax incentives and profit tax exemptions
In this article, we will deep dive into profit tax and its exemptions for Hong Kong companies. By the way, if you need an experienced accountant in Hong Kong to help you with calculating your profit tax for you, drop us a chat.
What Is The Hong Kong Profit Tax Structure?
In Hong Kong, profit tax is charged only on profit that comes from a business or trade in Hong Kong. It is payable to the Inland Revenue Ordinance (IRO) of Hong Kong. The HK tax system follows a two-tiered tax system.
Tier I - Assessable profits under HK$ 2,000,000 – 8.25%
Tier II - Assessable profits above HK$ 2,000,000 – 16.5% (only on income that is left over after deducting the first HK$ 2,000,000)
What Is The Profit Tax Exemption?
Hong Kong only taxes locally-sourced profits under its territorial tax system. So if your company's income is generated outside of Hong Kong, you would be eligible for a profit tax exemption.
Which Companies Are Eligible For A Profit Tax Deduction?
Only registered companies with offshore activities are eligible for profit tax exemptions. To claim this benefit, you will have to prove the source of your profits. If you can show that all of your business activity is conducted outside Hong Kong, then all your earnings will be exempt.
Your company will be considered for offshore status if its business activities are conducted outside Hong Kong. For example, the company has
● No clients, customers or suppliers in HK
● No services, staff or physical office in Hong Kong
● Have no products entering in Hong Kong or made or traded locally.
● No local web hosting
● No Hong Kong warehousing or physical office space
● No directors who stay more than 60 days per year in Hong Kong
You can also apply for a partial exemption if some part of your income derives from countries outside Hong Kong. The process of getting offshore status or partial offshore status is a bit strict, and we recommend you work with a Certified Public Accountant
to get through this process with minimum fuss.
How To Apply For A Profit Deduction.
You can apply for offshore status 18 months after filing your first profit tax return. To prove your company conducts its income-generating activities outside Hong Kong, you will need documents such as
Your profit tax return along with an audit report
financial documents to show offshore activity such as invoices, contracts, statements, receipts or customer correspondence.
Other documents such as meeting minutes, phone records, shipping or sales documents and even client particulars and travel tickets.
The approval for tax exemption will be granted by the Inland Revenue Department (IRD) of Hong Kong, and it usually depends on your company's structure and strength of support documents you provide.
How Long Does It Take To Get Approval And How Long Does It Last?
The process can stretch up to 6 months or beyond as the IRD requires a fair amount of time to go over all the documents submitted to it. Once granted, your company is allowed to keep its offshore status for 3 to 5 years. You can renew it any time after 3 years. One of the key conditions of maintaining an offshore status is an annual audit to confirm to the Inland Revenue Department that your company and its activities still fall into the offshore category.
Key Takeaways
Hong Kong follows a territorial tax system
Under its tax regime companies which generate profits from sources outside HK are not taxed.
To access this profit tax exemption, companies must apply to the IRD for an offshore status
To get this status, you must provide documentation that supports your claim that your business activities are conducted outside HK.
The offshore status lasts between 3 - 5 years and requires an annual audit.