What is Withholding Tax in Hong Kong and Does it Apply To You | Article – HSBC VisionGo
When paying non-resident company/person, Hong Kong businesses must keep back a percentage of the payment as withholding tax. Find out more about it.
Startups · · 2 mins read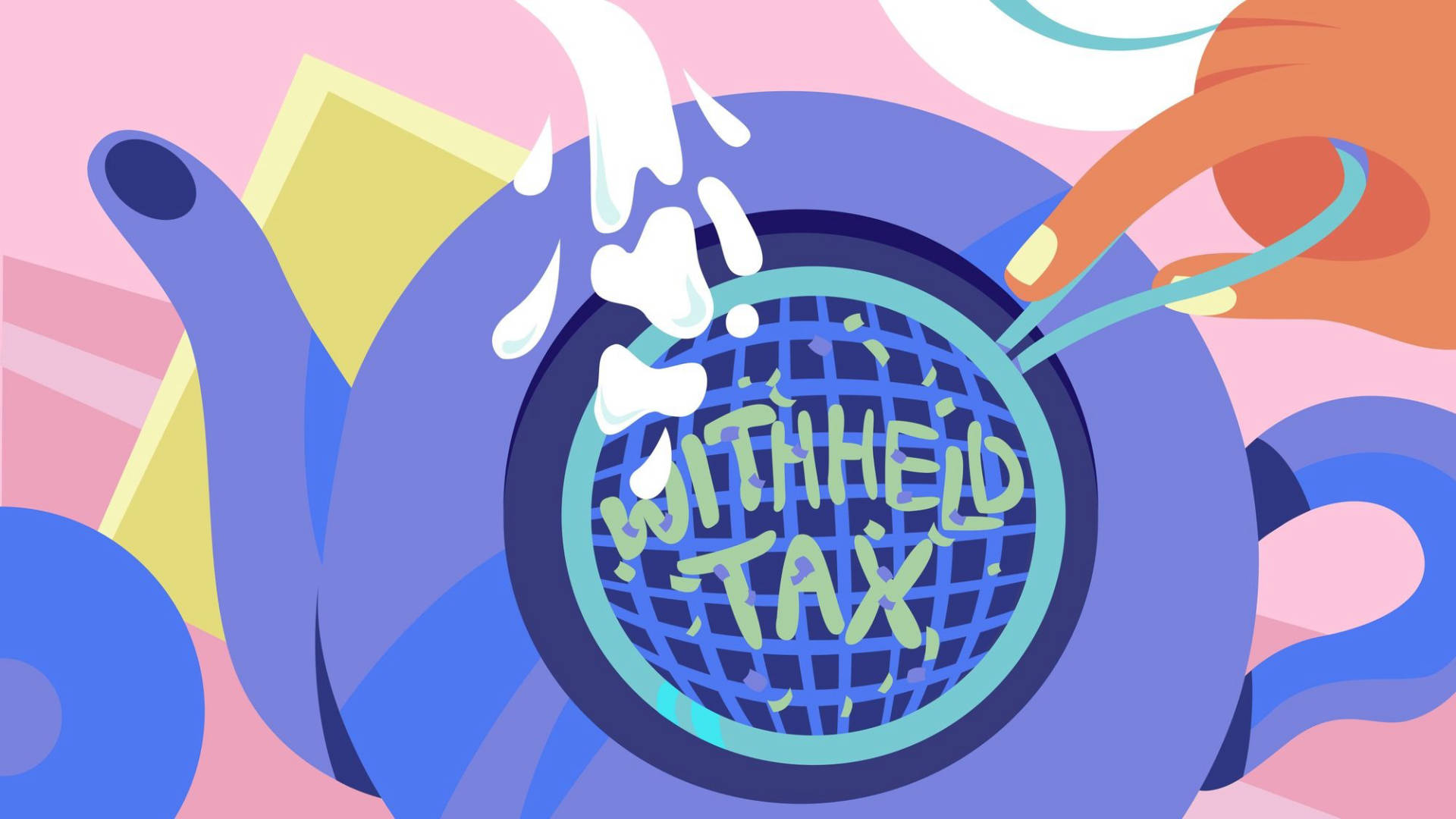 In this article, we aim to demystify one small, but vital, part of the business tax and compliance requirements in Hong Kong – the Withholding Tax.
Hong Kong follows a territorial system of taxation for all residents and non-residents. Under the territorial tax system, only profits from business carried out in Hong Kong are taxed. We can always help you out with tax and accounting in Hong Kong.
However, when a Hong Kong-based company or individual pays a non-resident (company or individual), they must withhold a portion of that payment and give it to the Hong Kong Inland Revenue Department. This percentage is called the withholding tax.
Who Does Withholding Tax Apply To?
The tax is aimed explicitly at non-resident companies or individuals in Hong Kong who earn a profit (from any trade, service or business) from a source within Hong Kong. Any interest and dividends paid to non-residents do not come under the ambit of the withholding tax law.
A non-resident is defined as:
A non-native individual who has lived and worked in Hong Kong for less than 180 days in a tax year.
Any company incorporated outside of Hong Kong, or a company whose main office or central management are based outside of Hong Kong.
Which Payments Fall Under The Withholding Tax System?
Withholding tax applies to a thin and particular slice of payments such as royalties, licence fees or amounts paid to entertainers or sportspersons.
Let's explore these in more detail:
1. Tax on Royalties or Licence Fees
In Hong Kong, royalties and licence fees are charged on intellectual property and comprise a wide range of items. For example, payment for the use of patents and trademarked materials or a fee for using third-party audio, TV and film recordings. The rate of withholding tax on royalties and licence fee depends on whether the non-resident company or person in question is an associate or non-affiliates of a Hong Kong company. An associate is a person or an entity who has an active involvement, connection or link to the control of a Hong Kong company.
2. Tax on Payments to Sportspeople or Entertainer
If a sportsperson or entertainer being paid by a Hong Kong company (or individual) is a non-resident individual (or company), then payments for their services also attract a withholding tax. The tax percentage is -
10% of payment if the agreement is made directly with the non-resident or the agent who is an individual.
11% of the payment when the agreement is made via an agent which is a corporation.
Country-wise Withholding tax percentages
Hong Kong has double tax treaties and agreements with over 30 countries, and these usually include favourable withholding tax rates. For example, for non-residents from China, India, Canada, and Japan, the withholding tax falls between 2.475%- 4.95%. These rates usually appear as a percentage range to accommodate the two-tier profit tax rates structure in Hong Kong.
Key Takeaways
Withholding tax is a percentage of the payment made to non-resident individuals or companies for services, trade or business activities conducted in Hong Kong.
It applies specifically to royalty payments, licence fees or payments to sportspeople or entertainers.
Payments given in the form of dividends and interests are exempt.