Now that your business account is set up, what should be the next move? | Article – HSBC VisionGo
Take two minutes to find out how you could set up/activate some frequently used services, and what's the best way to get customer service.
Finance · · 4 mins read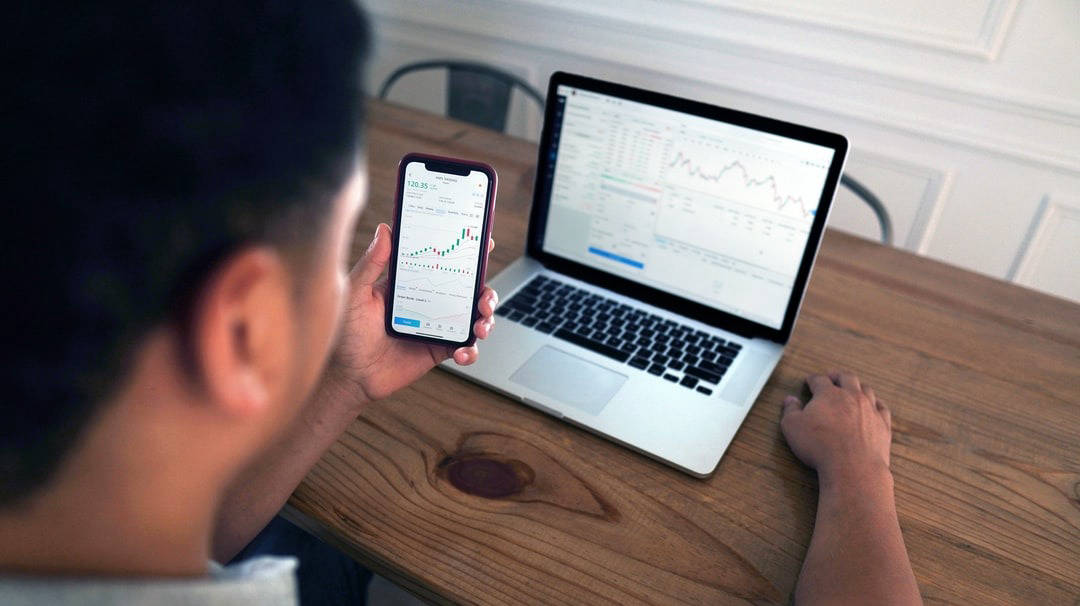 Banks provide a wide range of services to businesses, including deposit and withdrawal, payment collection, payments, company credit card, business banking, etc. Digital channels are also available to customers for checking up transactions, e-statements and the like. Now, after account opening and getting the Internet Banking PIN, what immediate actions should customers take to ensure they have ready access to services they need?
This article lists out services and tools from HSBC that are most popular with business customers, with tips about their settings and activation procedure. All of these could be done with a few simple clicks in a matter of minutes, but go a long way to make everyday banking smooth and secure for your business.
1. Get internet banking and mobile banking ready at one go
When you receive an SMS or email confirming that your account has been opened successfully, the first thing to do is to make an initial deposit of at least HK$10,000 or a foreign currency equivalent of US$1,000. This will activate your account immediately.
Next, we suggest that you activate your Business Internet Banking (BIB) service as soon as possible to enjoy the free service. If you have applied for BIB service during the account opening process, you should have already received an activation PIN and a security token at the branch or by mail. Some customers may have completed registration for BIB during this process. If you have not yet applied for BIB, please fill out this form as soon as possible. If you are yet to register although you have applied for the service, do so now and start using all services from BIB.
We also recommend that you install the HSBC Business Express Mobile Banking app on your device. (You can scan the QR code below, or search "HSBC HK Business Express" on App Store, Google Play or Baidu Mobile Assistant for immediate download of the Business Express app.) Business Express is a versatile banking service app, which supports a full range of banking functions, such as payment transfer, forex transactions, review of transaction records and payments. If you run into a problem, you can send an instant message to a customer service officer on HSBC Live Chat, and be able to pick up the conversation from where you left. With the Mobile Security Key (MSK) on the app, you also save the trouble of carrying a physical token.
| | |
| --- | --- |
| | |
| For App Store and Google Play | For Baidu Mobile Assistant |
Once the MSK is activated, you can enjoy online business banking either on your computer, or via Business Express on your mobile device. You can choose from MSK, fingerprint or facial recognition as log in credential, and also confirm or authorise transactions without the physical security token. This gives you greater flexibility to use banking services anytime, anywhere. However, if needed, you can still use your physical security token at any time to log in your account or make payments. A gentle reminder: you will still need your physical security token if you need to reset your MSK. So please keep it well.
2. Free resources that businesses should not miss
Banks nowadays offer free tools to business customers, going far beyond generic banking support. For HSBC Business Banking customers, this article will recommend "HSBC Smart Solutions" and "HSBC VisionGo" - two platforms especially built for them free of charge.
Among the many functions offered by Smart Solution, one key capability is to automate repetitive operational processes to help businesses save time. Click on this article【Automated payment requests by email and instant account reconciliation】to know more. The great thing is, Smart Solution platform does not require separate set up. Customers can just click "login" at the top right corner of BIB main page, and access Smart Solution simply with their BIB user name and PIN.
HSBC VisionGo is a platform connecting SMEs, sharing business know-how and creating opportunities for Hong Kong businesses to reach out to each other. All HSBC Business Banking customers are eligible to join as VisionGo Business members at no costs. VisionGo Business members tell us that, since setting up their company profile on the platform, many potential customers are getting in touch with them via WhatsApp messaging, after reading about their services and specialties in the profile. VisionGo registers an average of 40,000 unique visitors per month*. If you are still not a VisionGo Business member, be sure to register now!
*Data from January 2021
3. Choose your notification settings
How do you stay on top of every movement in your account or notifications about account security – even without accessing online banking? To enjoy this service for free, go to "Notification Centre" in your HSBC Business Internet Banking account, and subscribe for notifications that you wish to receive via your preferred channel (choose one from among email, SMS, WeChat or push notification from HSBC HK Business Express mobile app).
4. Any other services that need to be activated?
As new customers, you may wish to know more about services that could help with your business operations. For example, are there preferential loan schemes? How do you set up Faster Payment System (FPS) or PayMe for Business for payment collection from your clients? Here are five links that give a quick glance of the most commonly used banking services for businesses:
We hope you do find these tips useful. Finally, take a look at the checklist below. Get all these six things done and you'll enjoy everyday banking absolutely trouble-free!
[Checklist - after opening company account]
Initial Deposit: Place a minimum deposit of HK$10,000 or a foreign currency equivalent of US$1,000 to activate your account.
Install mobile banking app: Click here to complete first-time registration for HSBC Business Internet Banking (BIB). Download and install the HSBC HK Business Express mobile app on your device and then activate the Mobile Security Key.
Log on to HSBC Smart Solution: Log on to your HSBC Smart Solution account using your BIB user name and password. Just click the "Login" button at the top right corner of Smart Solution landing page.
Become a VisionGo business member: Click here for registration free of charge. Unlock potentials to connect with customers and grow your business.
Setting up notifications: Log on to Business Internet Banking from HSBC main page, then go to "Notification Centre" and choose account and transaction notifications that you wish to receive.
Are there more services that you may need?: Have a quick look at other business banking services available