What's Best – Hiring An Accountant/Bookkeeper Or Outsourcing The Work | Article – HSBC VisionGo
Outsourcing your financial matters makes perfect business sense. It is the cheapest way to get high-quality accounting services!
Legal · · 3 mins read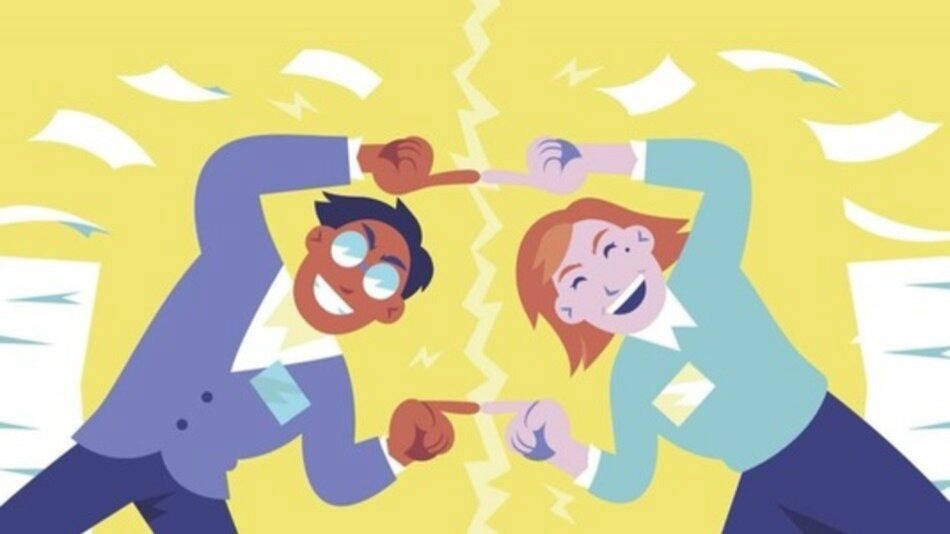 As a new business owner, you might have started your entrepreneurial journey by managing your accounts yourself. But we are pretty certain that by now you must have realised how even the most basic of bookkeeping can become a big task when combined with all the other responsibilities of running a business. For most business owners, this is when they are faced with a critical decision - to outsource or to hire!
Let's look at both these options from all sides.
A short note on Bookkeeping Vs. Accounting
While used interchangeably, both these roles are vastly different. Simply put, a bookkeeper keeping a check on daily monetary incomings and outgoings. His/her primary function is to record and organise the financial dealing of a company. Accountants come next. They work with bookkeeping and other financial records to provide business owners with an in-depth understanding and analysis of their financial status. They also help with preparing tax returns and other financial compliance
Key deciding factors while choosing between outsourcing your financial work and hiring an accountant or a bookkeeper
The Expense
For all SMEs, the cost will likely be the defining factor while making this choice. In general, an on-roll bookkeeper costs approximately HK$205,474, and a full-time accountant must be paid around HK$288,444 annually. Together, both employees will cost you HK$493,918, and this amount doesn't even include overheads such as workspace, laptop, MPF, insurance, medical, company benefits, employee training, and more.
For many small or mid-sized business, this is a huge commitment that can only be justified if the amount of work needed from two professionals is massive. Outsourcing to an agency or a freelancer is much cheaper and takes away the burden of additional costs.
The Expertise
Identifying and hiring the right person is in itself a tedious task that is best avoided, but it becomes even more challenging when you can't find (or can't afford) a suitably skilled professional. Outsourcing comes with the promise of domain expertise; you might just get a few hours with an agency, but it will with a top-notch expert in the field.
The Amount of Work
Whether your business is generating enough work to occupy a full-time bookkeeper and accountant will determine whether you need someone in-house. Most small and mid-sized companies neither have enough transactions nor revenues to justify hiring a finance team. Outsourcing – especially with flexible payment models – gives them the freedom to align their fees with the work, while leaving them room to scale up.
So, when should you outsource?
If you are still unsure, then we have a good way to help you reach the right decision. Here are 5 questions, if you answer Yes to these then outsourcing is the way ahead for you and your business.
Are you worried about taking on the cost of an additional employee and the attendant?
Are you trying to establish an accounting and bookkeeping system from scratch?
Do you struggle to maintain your books and accounts?
Do you find it difficult to answer questions from your auditors?
Are you constantly pressed for time and feel that accounts are getting delayed?
For a small or mid-sized company, outsourcing to an external agency is a no brainer! The advantages go well beyond the obvious ones around cost-effectiveness:
1. Focus on your business
As a business owner, you are needed to run and grow the company. Spending time and energy on taming numbers will cost your business more in the long run. Putting your financials in professional hands will allow you to put your efforts in the right direction.
2. Access to Experts and Peace of Mind
With experts at the helm of your company's financial matters, you can be sure that you will have the best minds tackling your accounts. Not only does this ensure you stay on the right side of the law, but it also gives you access to experts if and when you need additional advice or help.
Many accountancy companies offer a wide range of corporate services such as business registration, company secretaryship, licensing and more. These can all come in handy as your business grows and transforms.
3. Seamless Compliance
A registered company has several legal responsibilities; the Hong Kong Companies Ordinance makes it mandatory for all companies in Hong Kong to file annual audits.
Many business compliance issues, such as tax returns or creating Profit and Loss statements and Balance Sheets, are financial in nature. Working with an external accountancy practice can make the annual audit, financial compliance and tax filing much smoother. Well-maintained books and statements can make this process error-proof and faster.
4. Manage your cash flow better
Orderly and updated accounts will give you a good overview of your financial health. With everything laid out in black and while you can never be caught unaware about money matters.
The Bottom Line
Your time is money and wasting it crunching numbers while you could be growing your company does not make business sense! Outsourcing the bookkeeping and accounting to a professional is the most affordable way to keep your books in order without compromising on quality. Treat it like a business investment!
If you need to know more about the various services that can be outsourced or pricing plans for your business, then ping Osome. We'd be more than happy to chat!