Who's hiring – and why? | Article – HSBC VisionGo
We look at why they're hiring and reveal what companies can learn from the automotive sector.
Management · · 3 mins read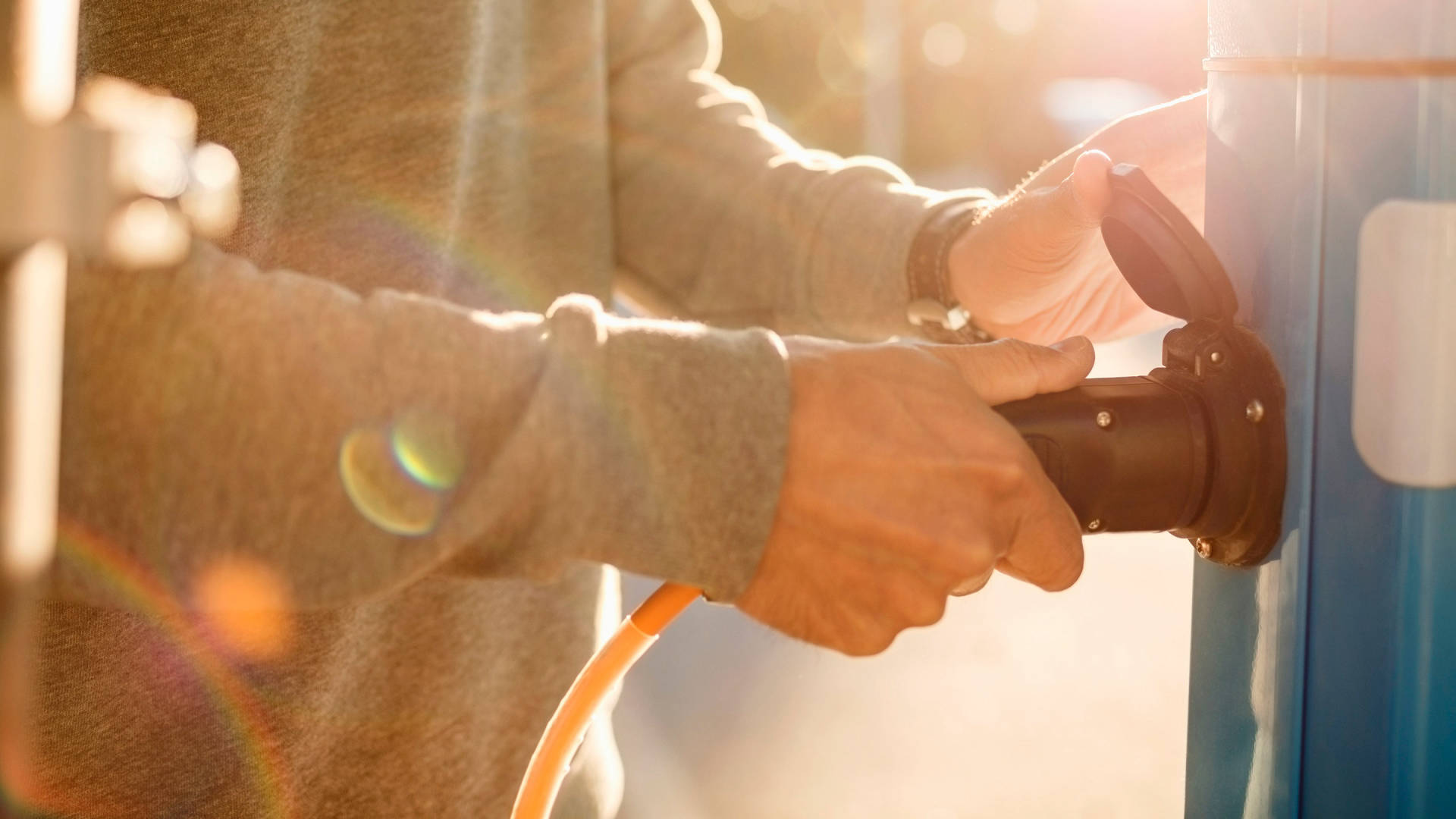 Our Future of Work survey suggests that global businesses are on a major recruitment drive. We look at why they're hiring and reveal what companies can learn from the automotive sector.
"Are the Robots Coming for Your Job?" shouted a New Yorker headline back in March 2019. Pre-COVID, the media were full of stories stoking paranoia about AI. It seemed no job was safe from the evil algorithms. But then the pandemic struck, proving beyond doubt how crucial human creativity, adaptability and resilience are to business during a crisis.
Inevitably, many companies were forced to cut their workforce and some sectors were harder hit than others. Our Future of Work survey showed the automotive industry suffered the most significant cutbacks, with 70% of companies saying that they had reduced their workforce.
But other sectors reported that they had increased headcount, with 41% of professional services companies saying that they had expanded their full-time workforce. Unlike sectors that are dependent on on-site workers, such as manufacturing or retail, professional services employees could work remotely during the pandemic with relative ease and companies were able to tailor their existing offerings to their clients' changing needs.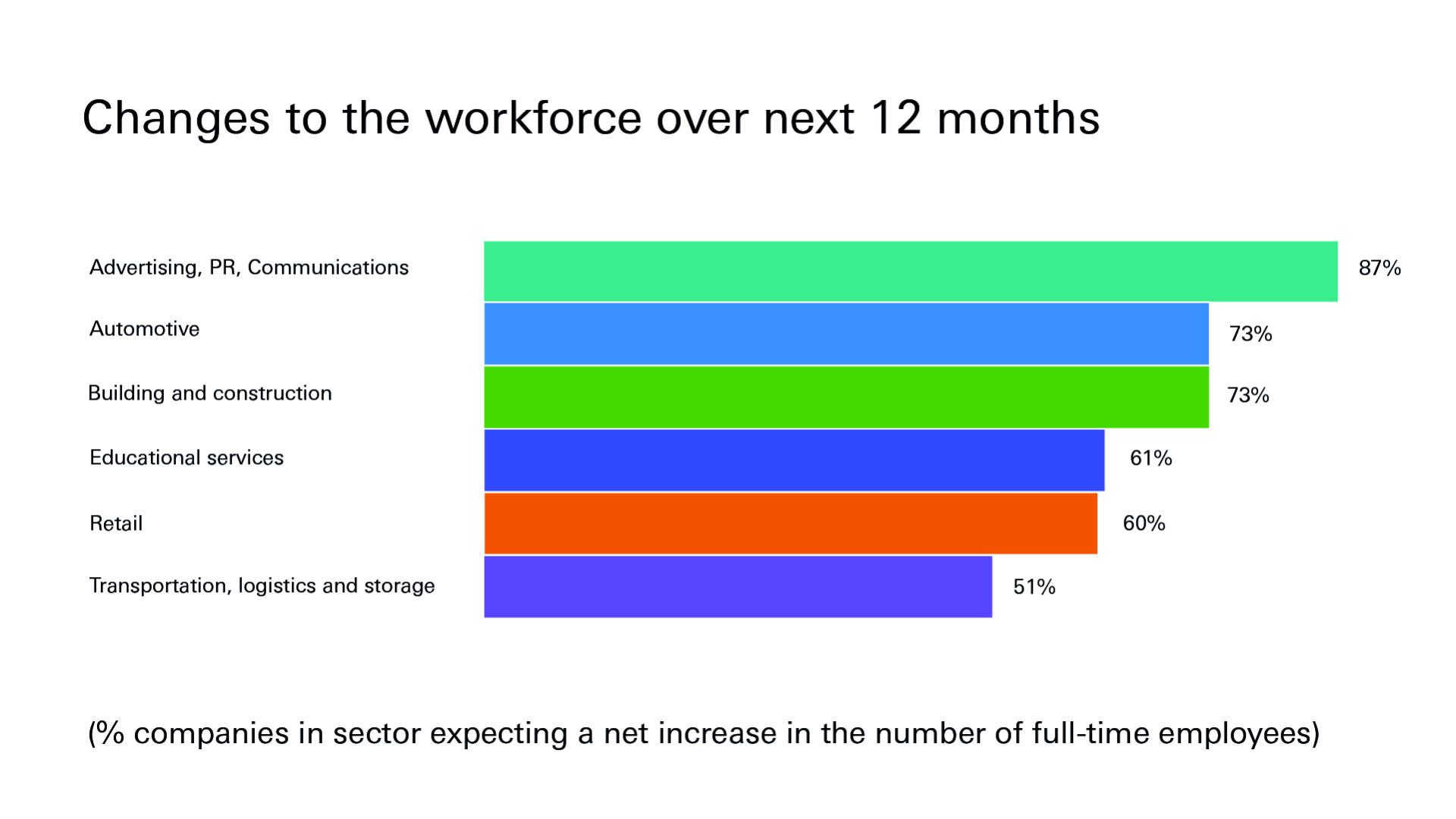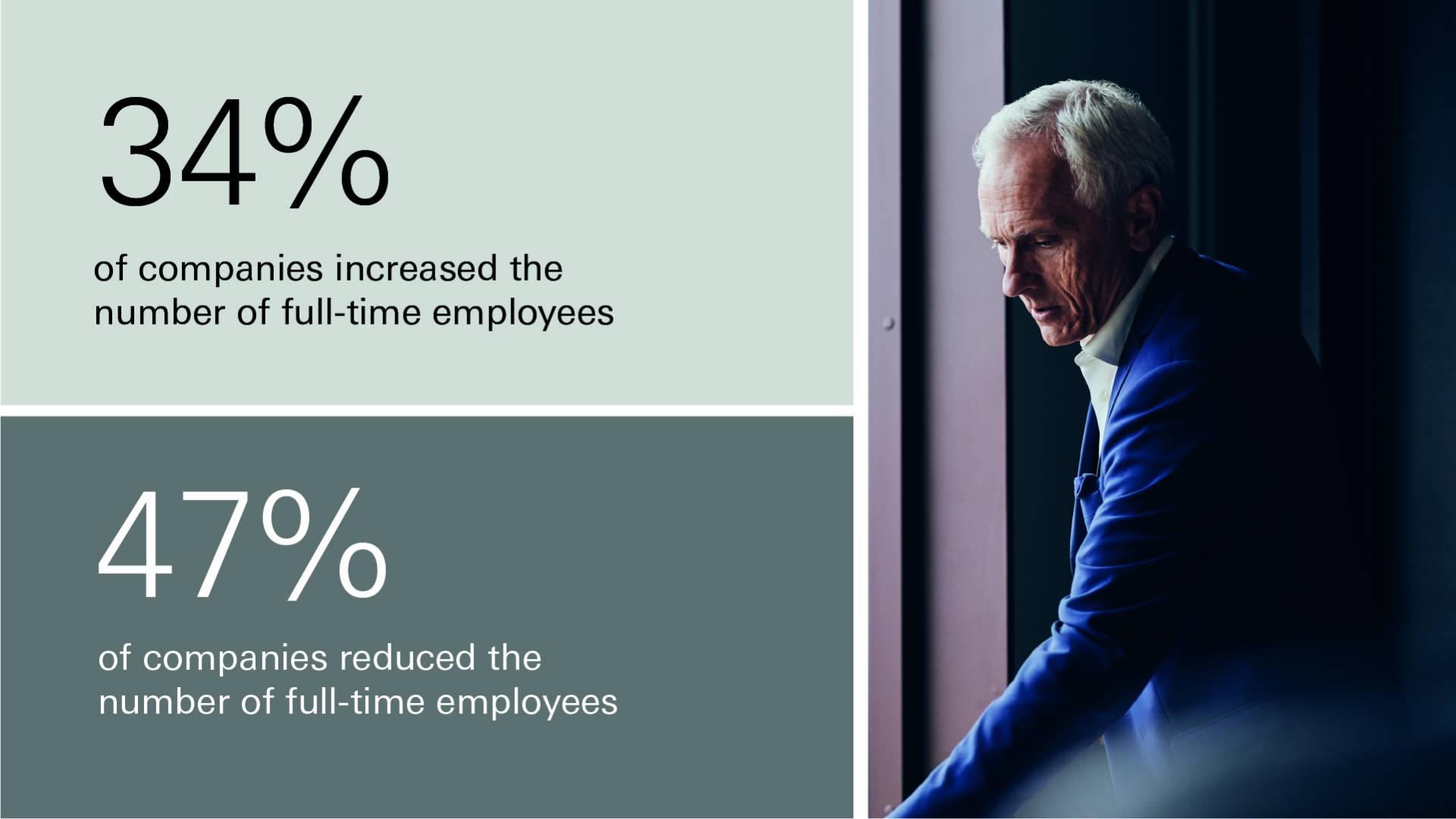 A people-led recovery
Our results show that companies are putting their faith in people to lead a long-term recovery. Bringing new people on board and upskilling the existing workforce is a high priority, with three quarters (77%) of businesses globally seeing a 'strong' relationship between investment in workforce and profitability. As a result, the big recruitment drive looks set to continue. Overall, seven in ten (70%) businesses plan to increase headcount, with two in five (42%) expecting to increase headcount by 20% or more. There were some regional differences: 80% of companies in India and Mexico expect to increase employee numbers in the next 12 months, followed by USA (79%) and UAE (75%). Only 60% of businesses in Hong Kong and Singapore expect to be hiring.
Why are companies hiring?
Businesses see investment in people as key to driving profitability and growth, with 39% of companies citing this as the reason for increasing their workforce. Digitising business processes (36%) and enhancing customer service (34%) were other factors behind the recruitment drive.
Companies are putting their faith in people to lead a long-term recovery.
Zone in on…the automotive sector
It comes as no surprise that the automotive industry reported the highest reduction in full-time employees in the last 12 months. A bleak 2019 saw global production dip by almost 5%, ending 10 years of growth, and when COVID-19 struck in early 2020, it hit the industry hard.1 Supply chains were disrupted, leading to assembly plants closing in the USA and Europe. Global auto production in 2020 dropped by 16%.2 The ongoing global shortage of semiconductors, which control everything from power steering to electric windows, continues to disrupt vehicle production in 2021.
Despite all this, our survey showed that 73% of vehicle manufacturers expected a net increase in the number of full-time employees over the next 12 months.
Employers are competing for tech talent
However, the industry potentially faces a skills gap. As pressure mounts from governments (and consumers) to phase out fossil fuels, the industry is slowly pivoting towards electric vehicles (EV). The design of EVs is focused on digitisation and user experience, so manufacturers will need to rethink skillsets and prioritise job transformation. They will need more employees with software design and development experience and cyber security skills – and they will need to compete with tech companies for that talent.
But the industry has been to slow to recognise the skills shortage. McKinsey's Center for Future Mobility predicts that by 2030, up to 30% of a vehicle's total costs are expected to be driven by software and electronics, but only 9% of the respondents say they prioritise recruiting for software-architect and software-developer roles and for system-integrator roles.3 This talent shortfall could hamper the industry's long-term recovery.
The digital skills gap is not unique to the automotive industry. It's a gap that has been widened by the pandemic and it's one that urgently needs bridging. As the World Economic Forum (WEF) notes in the preface to its report, Upskilling for Shared Prosperity: "Even before COVID-19, the rise of automation and new technologies was transforming the world of work, resulting in an urgent need for large-scale upskilling and reskilling. Now this need has become even more important."4
Sources
1. and 2. International Organization of Motor Vehicle Manufacturers, March 2021
3. McKinsey, Winning the race for talent: A road map for the automotive industry, February 2020
4. WEF, Upskilling for Shared Prosperity, January 2021