How to build a successful eCommerce business | Article – HSBC VisionGo
Ecommerce is no longer a luxury – it's a vital part of any successful business strategy. But how do you make the online world work for you?
Startups · · 5 mins read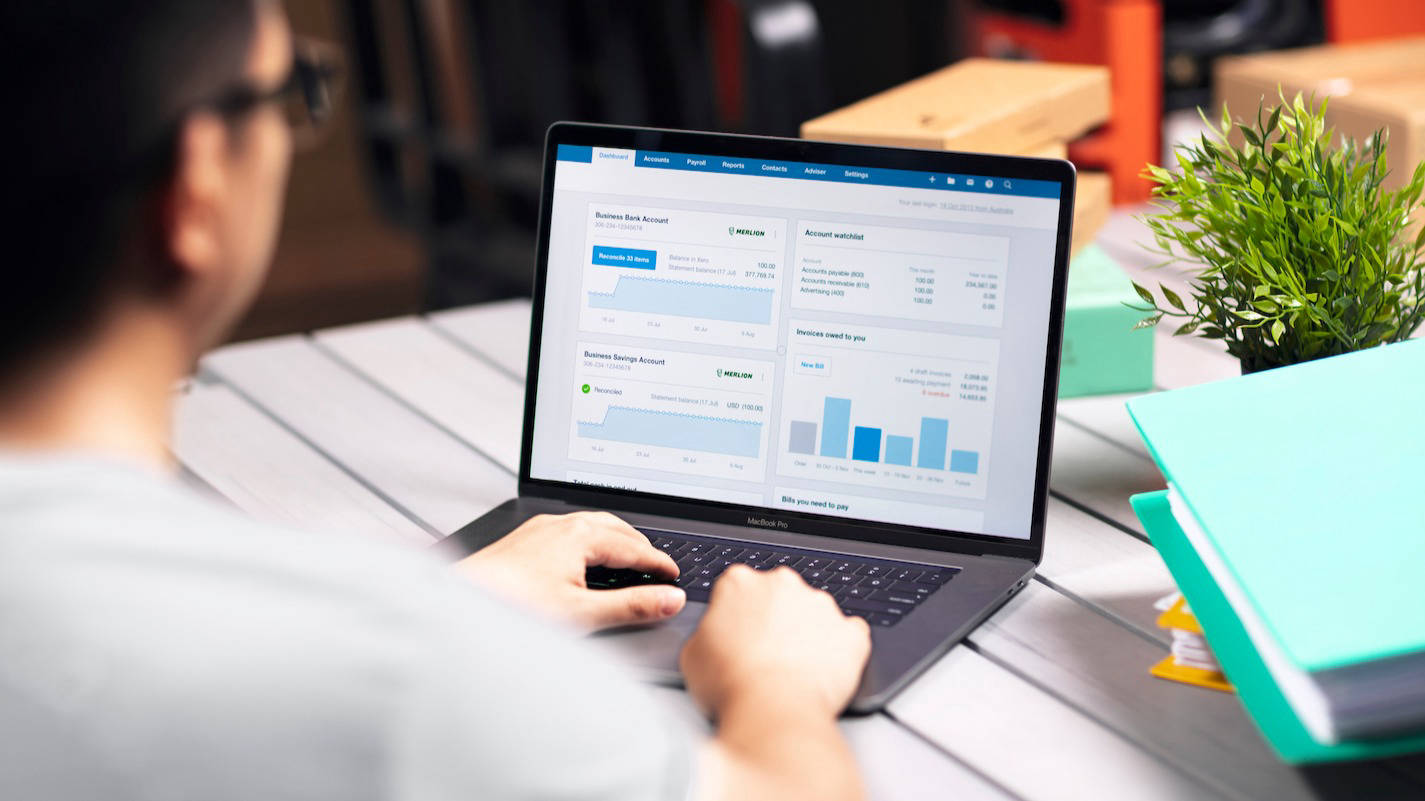 Ecommerce can expand your business
Ecommerce means doing business online. Put simply, it's using the internet to promote and sell your products or services. Some small businesses can survive without a strong online presence. For example, if you're a one-person company working for long-term clients, perhaps you don't need any extra work – at least not right now. But for everyone else, being online isn't just an option. It's a necessity if you want to reach the widest possible audience.
Find your customers online
People search for what they want online. Whether it's on a laptop, smartphone or tablet, search engine data shows that your customers are using the internet to find businesses. A vast number of businesses are taking advantage of this knowledge and using the internet to reach new customers. If you're not doing the same, you're missing out. But what if you've never built a website, developed a following on social media or sent a tweet? The online world can seem complex and bewildering. Where do you start?

As with many other areas of business, you can start by asking yourself some thought-provoking questions.
Five questions to understand your eCommerce goals
If you want to know how to make the best of eCommerce, you need to ask yourself these questions:

How important is eCommerce to my business?

If you already have an established 'real world' business, maybe you're looking to expand your customer base online. A modest investment in eCommerce will let you test the waters. On the other hand, perhaps you're planning an online-only business. In that case, you'll need to invest a lot more time and money.
Why?

A simple, open-ended question – so you can think about your motivation. Do you want an eCommerce presence because everybody else has one? Or because you understand how it could help your business? A useful resource here is the 'Start with why' TED talk from Simon Sinek.

What's my timeline?

How long do you think it will take for eCommerce to pay off for you? Will it be profitable in three months, six months, or 18 months? Use your accounting software to make some forecasts, so you can budget sensibly.

Are my customers ready?

Ecommerce is widely-used and effective. It's a must-have addition to almost every business. But not all businesses. Perhaps your customers come to you through word-of-mouth or local advertising. If your business is already growing well, the investment might be better spent elsewhere – or postponed for a while.

Is my business ready?

This could be the most important question of all. If your eCommerce investment is successful it could change your business almost overnight. Make sure your cash flow is good and all your accounts are in order. Be ready for any new business that comes your way.
Ecommerce is part of your brand
Perhaps your eCommerce business plan is based around a sales platform like Amazon or eBay. If so, some of the technical work will be done for you. If not, you'll need your own website. Either way, your eCommerce presence is an extension of your brand. If your website or trading page looks cheap and badly made, it will discourage customers. So it's worth paying for some help. There are plenty of web design and development businesses you can use. Quality varies, so check reviews and ask for customer references. Make sure you're paying for high-quality work.

Ecommerce means selling. That means you may need a catalogue or shopping-cart application on your website. You might also need secure payment processing – especially if you're taking credit card orders. All of this requires knowledge and experience to set up.

So don't cut corners. Get professional help to build an eCommerce presence – one that proudly reflects the quality of your brand.
Engage with your customers
The beauty of an eCommerce business is that it lets you engage with your customers in new ways. Conventional commerce tends to be one-way – you advertise and then hope for a response.

But with eCommerce, you can engage in two-way dialogues with potential customers. For example:
- Facebook makes it easy to start conversations with people who 'like' your business. Other social networks can be used in the same way. Remember, if you offer something of value to your customers, they'll spread the word about your business.

- Email newsletters are still very popular, helping you share news and special offers. Your customers can reply easily, to discuss their options with you.

- A Twitter account lets you start discussions with your existing and potential customers. For the best results keep your tweets light, friendly, interesting and helpful.

- Although we don't cover social media in depth here, there are plenty of resources online. Just be sure to learn how to handle any negative feedback, which is much more visible online. Our guide to handling customer complaints will get you started.

"Facebook makes it easy to start conversations with people who 'like' your business. Other social networks can be used in the same way."
Make the cloud work for you
Many business applications are now available in the cloud. That means they're accessible online. This is great if you're running an online business, because:
- you can access your business applications and data using a laptop, smartphone or tablet.
- you can log in from anywhere, at any time of the day or night.
- your data is secured and backed up for you.
- you don't have to worry about software upgrades and maintenance.

To make the cloud work for your online business, think about the types of application you'll need. For example:
- inventory management
- accounting
- sales processing
- marketing and advertising.

There may be others, depending on your type of business. Do your research and find cloud applications that work well for you. Ideally, they should all 'talk' to each other, so you can access everything from within one application.
Don't forget your taxes
Doing business online means you might be selling into different jurisdictions – or even different countries. This can make tax calculations tricky, especially sales taxes, which can vary a lot from one place to another. Make sure you understand all your obligations when it comes to taxes. Ask an accountant to help you get started, and choose good quality accounting software to process the numbers.

This is something you can't afford to get wrong because the legal penalties can be high.
Keep your business compliant
Just because your business is online doesn't mean you can ignore the real world. Like any other organisation, your business must:
- Be registered as a business entity
Such as partnership, corporation or limited liability entity.
- Keep detailed records
Of all transactions, sales and purchases.
- Have suitable insurance
To protect you, your employees and your customers.
- Obey all laws and regulations
Especially those regarding employment, payroll, accounting and taxation.

It's useful to have someone to help you keep an eye on all this. Talk to a financial advisor, business mentor or accountant to make sure your business stays compliant.
Understand how eCommerce works
Doing business online is different to doing it face-to-face. Things tend to happen faster online, for a start. Before you begin you'll need to be aware of the differences, and prepared for them. For example:
- You may have sales enquiries at all hours of the day and night.
- You might have questions from people in different countries and in different languages.
- You will have to find cost-effective shipping methods.
- Positive reviews of your business can spread quickly – but so can negative ones.
- Inventory management will be a vital part of your business (except for 'drop-ship' sales).
- You'll need to learn how to deal with returns and fraudulent purchases.

But you can overcome these problems. They are far outweighed by the potential benefits of having an effective eCommerce business.
Don't forget about mobile
More people are accessing the internet on mobile devices such as smartphones and tablets. In fact, mobile users make up 50 percent of all web traffic – and it's growing all the time. So your eCommerce website must be accessible and usable on mobile platforms.

This is something you should discuss with your web development company. There's no need for you to learn the technical details, but make sure the following boxes are ticked:
- Fast and responsive.
Mobile users don't like to wait for sites to load.
- Easy to navigate.
Don't force users to tap their way around your site.
- Big user interface.
A finger on a touchscreen is less precise than a mouse click. Uncluttered. Steer customers where you want them to go.
- Easy to search.
Let your customers bypass your navigation to find the product they want.
Don't confuse a mobile-optimised website with a mobile app. They are two different things. Start by getting your website right. Then you can move on to getting an app developed if you have the budget for it.
Tie your business together
Ecommerce shouldn't be a separate part of your work. It should be tightly integrated with the rest of your business. Whether you're selling online or through a store, your customers deserve the same great service. Keeping everything together makes it easier to track sales performance and manage your inventory.
So use whatever tools you need in order to keep your business fully integrated. There are cloud applications to handle inventory, accounting, payroll, marketing and more. These will help you keep tabs on every aspect of your online presence.
That way you can make the most of your eCommerce business – wherever you happen to be.