Shifting from retail to E-tail, post COVID-19 | Article – HSBC VisionGo
Here are 10 simple steps to help you transition to eCommerce, so when we come out of this, your business can thrive.
Finance · · 5 mins read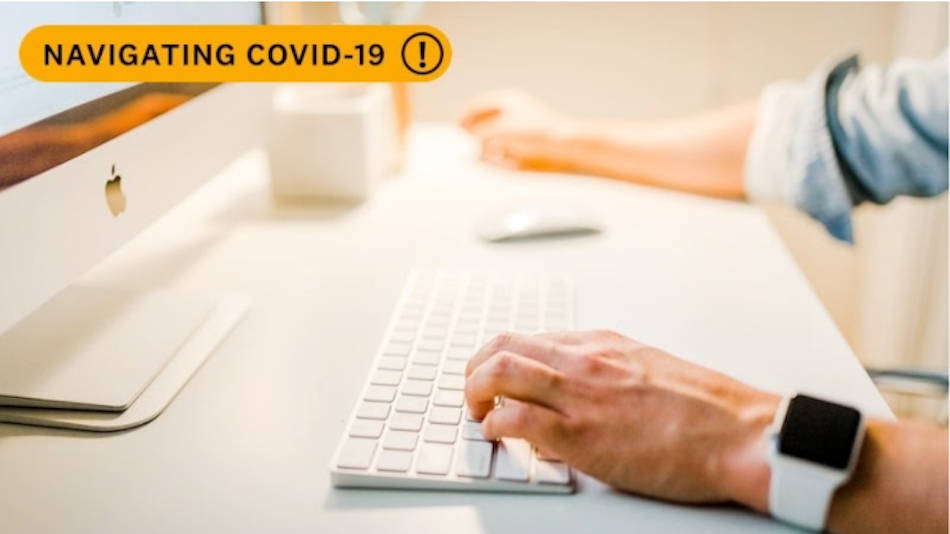 If you sell tangible, non-perishable retail products, you've likely been greatly affected by this pandemic. You've probably read about the thousands of businesses shifting their focus to online sales during COVID-19. There is a process that goes into getting your business online. However, it's not as difficult as you might think – and you're not too late.

Here are 10 simple steps to help you transition to eCommerce, so when we come out of this, your business can thrive.
Transitioning your business to eCommerce
Today, there are many eCommerce platforms to choose from, but in this example, I'll use Shopify, and assume it's a business that sells books locally.
The first step to getting online, is opening up an online store. Shopify, one of the most popular eCommerce platforms, is a Xero partner and integrates with Xero through A2X. You can sign up for Shopify, A2X and Xero here.

After setup, you'll want to configure (add) payment processors such as Stripe and link them to your bank accounts. Shopify makes this easy as it allows you to accept credit cards.

Next you'll want to set up shipping. Shopify also has shipping arrangements (i.e. deals) and integration in place. This means you really only have to select from the available options as to what shipping courier you'd like to use.

To manage your revenue seamlessly, you'll want to sync your accounting software with Shopify. Once you've signed up for Shopify, A2X and Xero, you can then connect Xero to your store as well as your bank accounts, and you'll be in sync, financially. Fun fact: Xero offers over 800 integrations from their marketplace – everything you'd need to run your business from CRM to POS, to HR applications.

Next, you'll have to add your products to your store. Shopify offers a great guide with video to help with this.

Once your products are online, you'll need to get the word out. Marketing, and where you decide to market, is very important.

Share your story and newly available products with your current customers, ideally within an email campaign (I'd suggest MailChimp for email marketing).

Next, go through your personal/professional social network, whether that be Twitter, LinkedIn, Facebook, Instagram or any of the others, and share your new products. You can run ads on each network, but choose carefully and base your decision on your target demographic. Alternatively, if you have a limited budget, you can post 'organically' (or create ads) on each network and ask your friends to share.

CPC ads are a good option if you have the budget – I'd opt for Google Adwords to start. You can advertise on all the search engines you desire, or try your hand at Search Engine Optimisation (SEO). However, be prepared to produce a lot of content to be relevant.

Now you're ready to sell and start shipping out orders. Using Shopify's shipping integration, you'll be able to quickly print shipping labels and simultaneously send tracking to your customers.
Take a leaf out of this small business' book
To give a real world example of a small business quickly shifting to digital, take Trident Booksellers and Cafe in Boulder, Colorado for instance. Andrew Hyde, one of the owners, thought up a creative idea to generate revenue during the crisis. He created an online store and listed a product called the 'Stay At Home Books and Coffee Mystery Bag', which includes 4-6 randomly-selected books and a package of coffee or tea. He delivers them to local customers within biking distance and ships the others using USPS.

Originally, this was to keep the lights on during the slowest time in Trident's history. However, it's turned into a revenue generating wonder. Andrew has even had to hire back three employees that were furloughed to help him. Andrew followed similar steps as above to open his eCommerce store and expand his product offering to the digital world. He also loves Xero. Without his innovative idea and savviness to go digital, Trident may have been in trouble. Instead they've avoided closure, which makes many locals happy.

While setting up and running an eCommerce store can be a big task, it's easier and more important than ever. Simply follow the steps above. Alternatively, there are eCommerce startup guides online if you need a more detailed approach or a second opinion. Good luck!
Tips on Running an Effective e-Commerce Business
Whether you are a full-time e-commerce retailer or selling goods and services online as a side gig, these are the tips that will help you build an effective e-commerce business in Hong Kong.
Move your accounting online

If you want your business to work smarter and faster, online accounting software will be a good investment. A reliable accounting system will help you track and report on key business metrics such as financial state of your business, accounts receivables aging, operating margins and inventory turnover. Having a good handle on these business metrics will help you manage your cash like a pro – and take advantage of new opportunitiesMost importantly, cloud accounting allows you to scale in an easy and cost effective manner. This will free up time for you to focus on running the business and bringing in the sales.
Optimise your inventory management
Managing your goods well is a trade off. You must balance the real cost of holding it with the opportunity cost of sales. Here's an outline of how you can approach this:
Use actual sales data - time, item, value, payment method etc. to create sales records

Adopt accounting software that integrates with your inventory management system, and use your sales records to create reports

Make demand forecasts using the reports to understand what products are worth holding

Assess the percentage sales and revenue that each item represents to prioritise the items to hold

Factor in lead time for replenishing the item i.e. delivery time, delay, processing time etc.
Inventory optimisation done well, will free up cash and reduce investment in working capital, improve cash flow, reduce wastage and improve customer relations. It's important that you're using the right inventory and order management tool for your business - and even better when it connects into your accounting software. Check out these inventory apps that connect into Xero online accounting software.
Understand the importance of business reporting
Business reporting can help business owners identify problems, find opportunities and adapt to market conditions. Every sale, every purchase and every transaction creates data. Business reporting helps you use this data intelligently and inform you on how your business is currently performing, and helps you set the strategy going forward.
When your business data is stored in your online accounting software, you can generate in-depth financial reports in just a few clicks, without the need to enter or calculate your data manually.
A good financial reporting tool will allow you to build accurate and intuitive reports all year round which can shed light on many areas in your business such as:
Identify your most profitable goods or services

Identify late payers

Improve your cashflow

Track your sales trends for more accurate forecasting
Engage with your customers
Customer relationship management is an art. The digital world has opened doors for small businesses to deliver top-notch service and engage in two-way dialogues with potential customers. For example:
Facebook makes it easy to start conversations with people who 'like' your business. Other social networks can be used in the same way. Remember, if you offer something of value to your customers, they'll spread the word about your business.

Email newsletters are still very popular, helping you share news and special offers. Your customers can reply easily, to discuss their options with you.

A Twitter account lets you start discussions with your existing and potential customers. For the best results keep your tweets light, friendly, interesting and helpful.
There are plenty of social media resources online, but an important place to start is learning how to handle any negative feedback, which is much more visible online. Our guide to handling customer complaints will get you started.
Running a business is no easy feat but ensuring you automate as much administrative work as possible will help you go from sweating the small stuff, to big-picture thinking.