Get Inspired From Top Industry Leaders
Remote working is here to stay and it has become the new normal. Technology is the enabler for the future of work. Has your company adapted to the new normal yet? What's your plan to embrace this for the long run? Register at the Microsoft Envision Forum to get inspired from top industry leaders to re-imagine your business and get ready for the economy rebound.
Who should attend:
Business executives, IT decision makers, IT Professionals from large cooperation to small-and-medium size enterprises, Start-ups
What to expect:
In this half-day online forum, hear from our customers, partners, and experts on how technology empowers your organization to improve productivity and security.
Program Highlights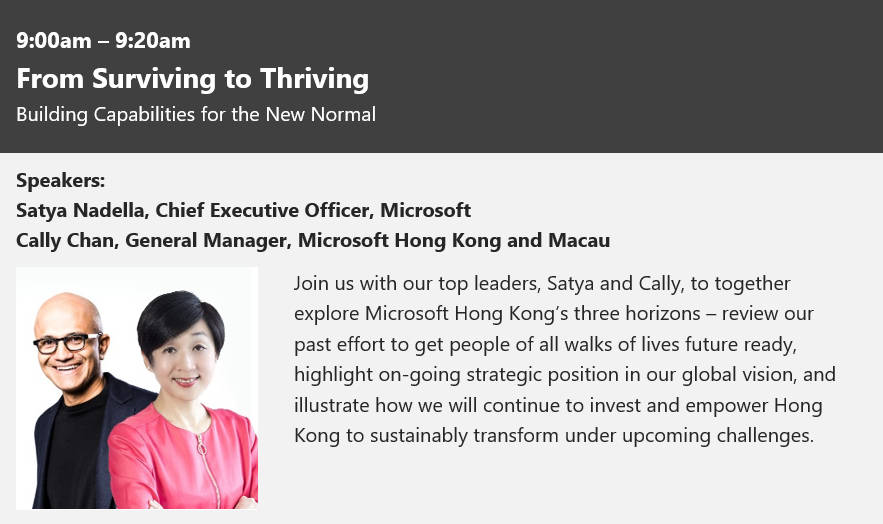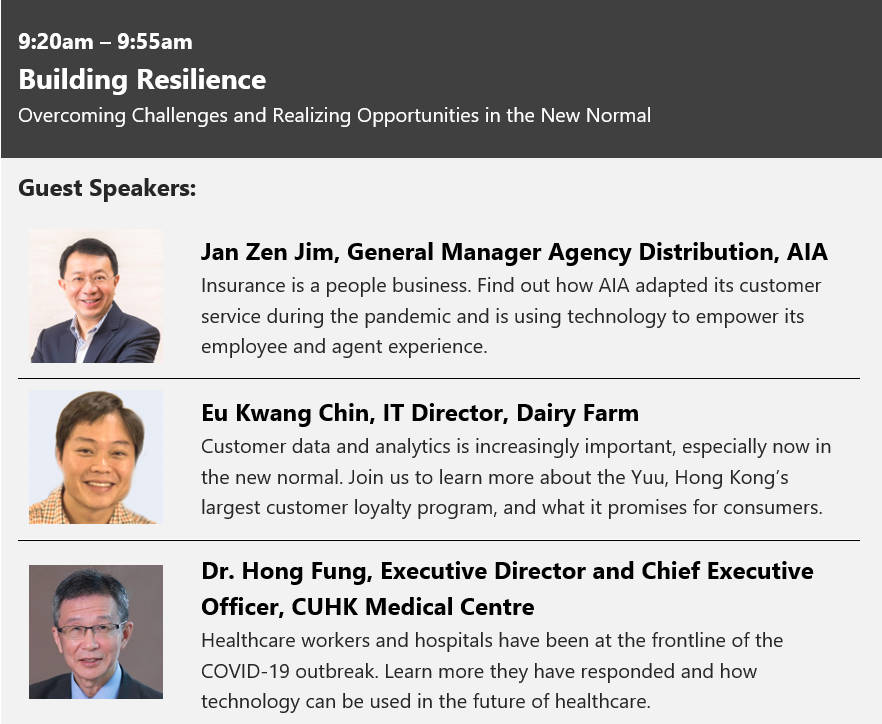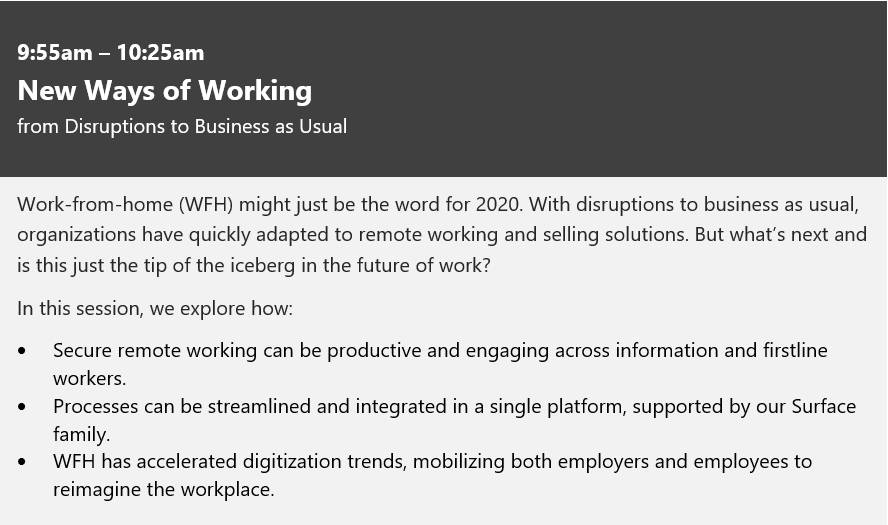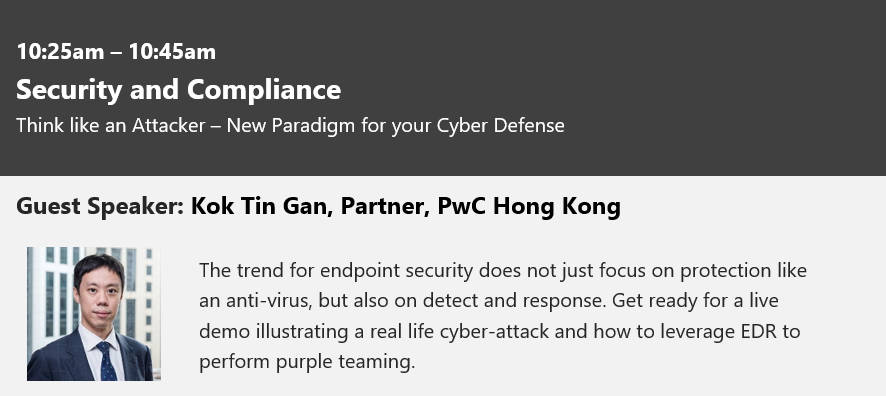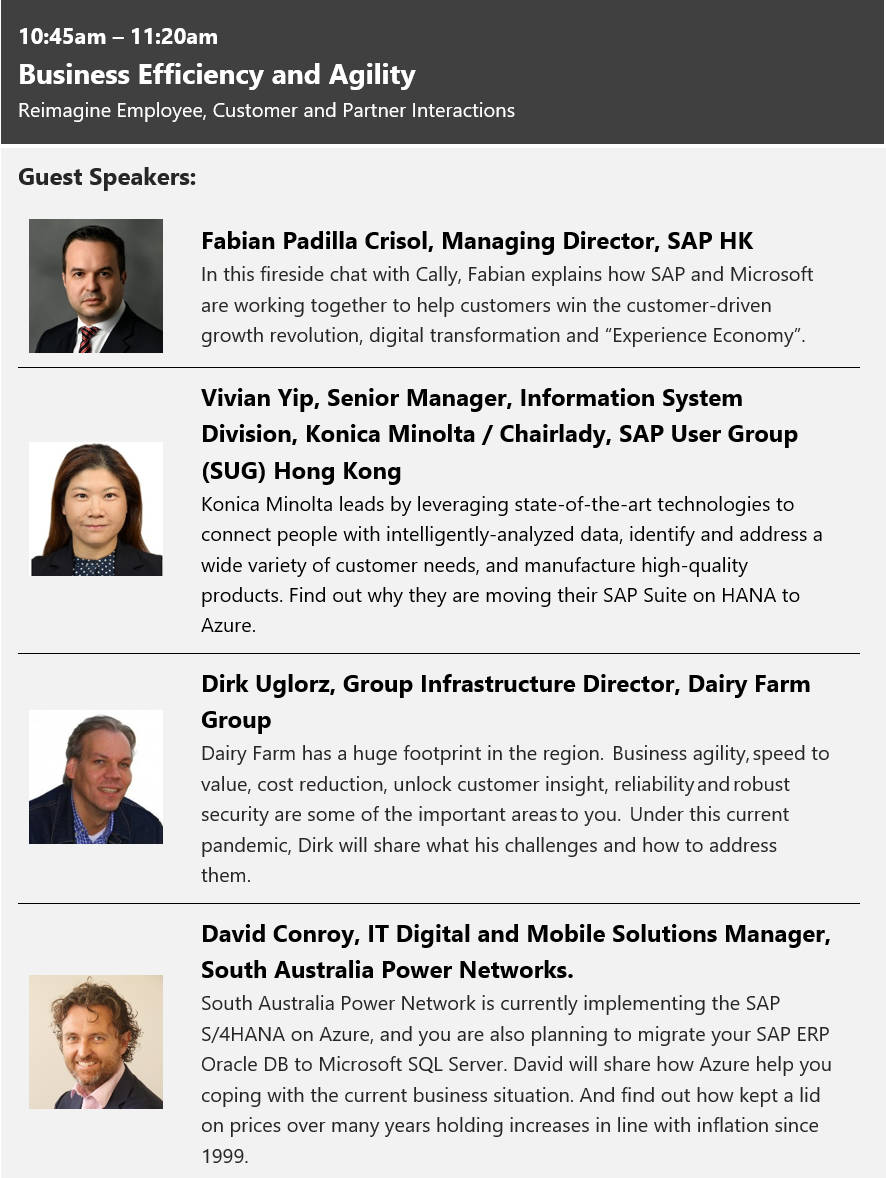 Don't Miss This Chance! Register Now!