Unlock More Sales Opportunities with Gesprek's Social Commerce - 1 month free! | Offer – HSBC VisionGo
Unlock More Sales Opportunities with Gesprek's Social Commerce - 1 month free!
Marketing · ·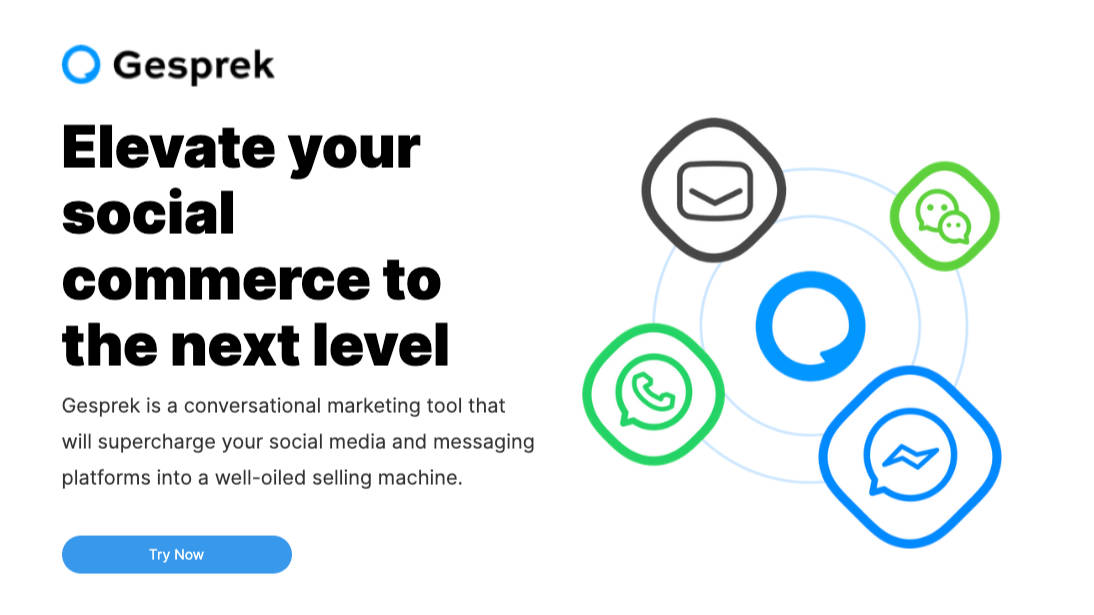 Get the best of both worlds — use Gesprek to combine real/live person and chatbots to optimise your customer service & sales now!
Gesprek is a social commerce tool that provides an innovative way to generate leads and drive sales by enhancing the conversational marketing and sales capabilities of your digital channels. With Gesprek, your business can:
Handle customers from all major platforms, including Facebook's comment section and Messenger, WhatsApp, WeChat, and email, to name a few.

Integrate your e-commerce capabilities and product, service, or order management functions into a single, user-friendly dashboard.

Use the same WhatsApp number to provide customer service to different platforms.

Integrate with third-party e-commerce platforms like Stripe, Shopify, and HubSpot.

Allow multiple users to reply to different customer inquiries, messages, or conversations.

Close more deals by directly creating products, service orders, and recommendations during live chat.

Enable customers to make direct transactions and secure payments within conversations.

Allow you to automatically reply to inquiries about your product inventories or service order statuses by integrating your CRM system with Gesprek.

Create memos and set priorities for each customer.

Assign different and multiple conversations to your dedicated sales or customer support team via Gesprek's Team Assignment feature.
Annual subscription to Gesprek comes with an additional month of monthly fee rebate. If you want to learn more about Gesprek's powerful social commerce capabilities, visit gesprek.chat or contact us at hello@gesprek.chat.