About Us
About InCorp
As the leading provider of professional corporate solutions for businesses in Singapore, InCorp Group delivers an integrated ecosystem for those looking to establish their first office or expand their existing operations in Singapore and beyond. We are the only Singapore-based corporate solutions company to have a presence in seven South-east Asian countries to provide diverse expertise and tailored advice that benefits businesses from all over the world.
We specialise in Business Incorporation, Secretarial & Compliance, Share Registry, Outsourcing, Accounting, Taxation, Immigration, Business Advisory, Risk Assurance, and Corporate Recovery are dedicated to supporting your business from its conception.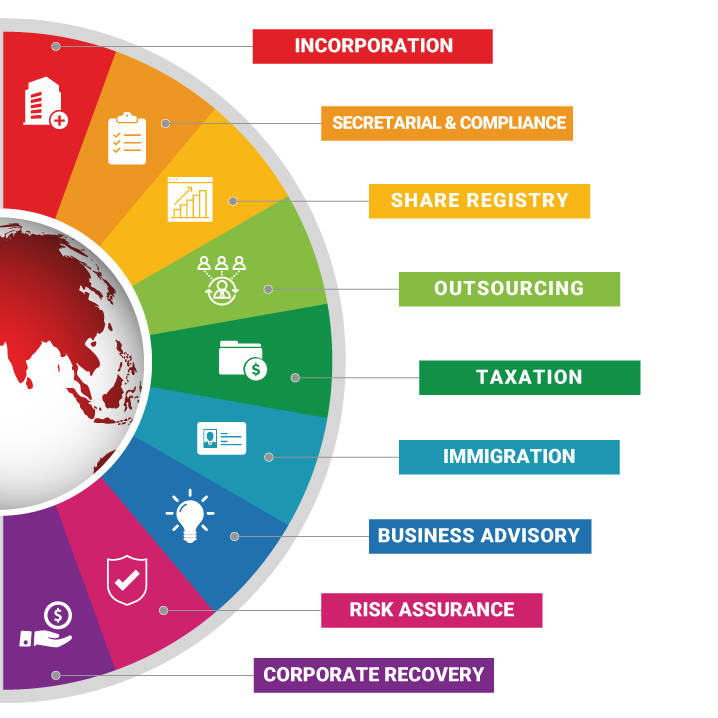 Commitment to you
Our Service Leaders offer ongoing support and advice after your company is successfully registered, keeping you informed of changes to regulations that directly affect you, leaving you to focus on strategies that maximise profitability and productivity in the workplace.

Vision & Mission
To be a leading Pan-Asian corporate solutions provider and a partner of choice to our customers for their business expansion needs internationally. Be an organization that:
Is knowledge centric and offers expert advise to our clients
Facilitates intelligent and informed decision making for our clients
Delivers value to its shareholders
Values its people and rewards their performance